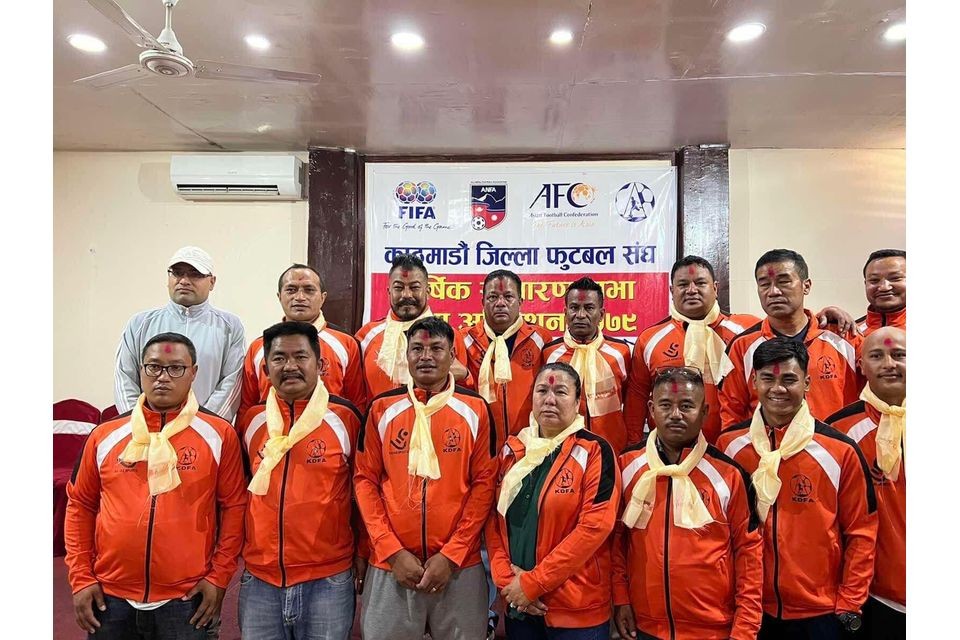 Birat Jung Shahi has been elected as the president of the District Football Association, Kathmandu. The general assembly held on Friday has selected a 15-member working committee under the chairmanship of Shahi.
Yuvraj Shrestha has been elected as the Vice-President alongside Majesh Shakya and Pradip Lama.
Radhakrishna Maharjan, Ajab Shrestha, Purnaman Singh, Deepakumari Khadka, Surendra Balami, Amrit Lama, Anil Chaudhary, Janak Neupane, Rudra Bahadur Malla, Nakesh Raut and Kaziman Kandawa have been elected as committee members.
A general assembly is being held in the member districts for the upcoming election of ANFA. ANFA's central election is being held on June 20.
VERY NEW UPDATE FROM DASHARATH STADIUM