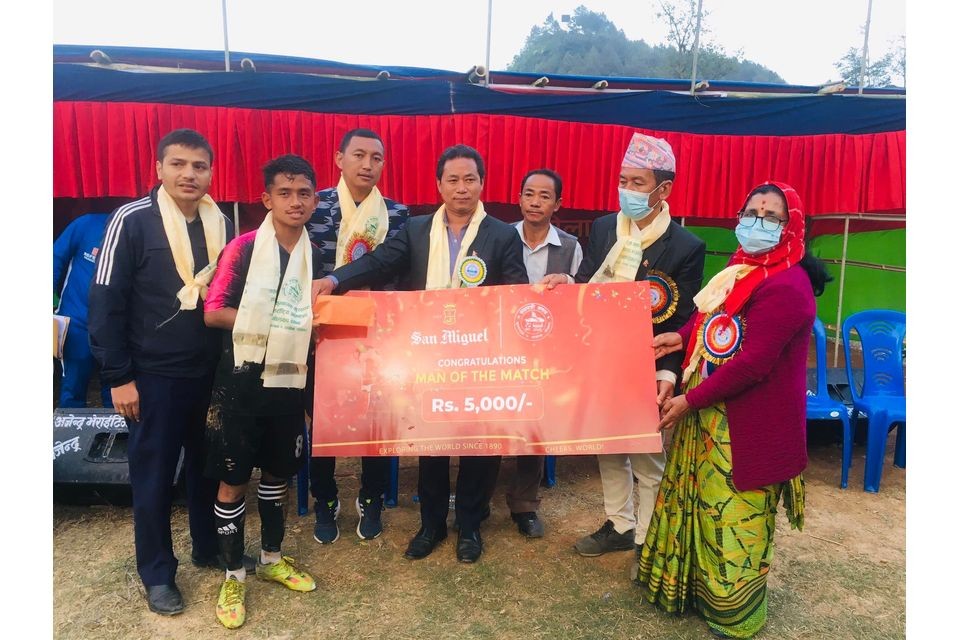 Brother United, Jhapa have qualified for the semifinals of the third Kummayak Kussayak Gold Cup going on in Panchthar. They defeated Sayapatri Club (Blue) 5-2 to advance to the final four.
Parshu Lawati opened the scoring for Sayapatri in the opening minute of the match that was doubled by Sensing Lawati just three minutes later. But Sayapatri couldn't hold on to the lead and bowed out of the tournament.
Manoj Selling brought the Jhapali side back in the game with a goal in the 11th minute. Sabin Magar scored the equalizer in the 16th minute. Manoj gave his team the lead in the 22nd minute of the match with his second. Hiran Rajbanshi added another in the 24th minute and Dhurba Rajbanshi rounded off the 5-2 win in the 33rd minute with a goal.
Manoj Selling was named the player of the match.
KFC, Jhapa and Khewang FC, Taplejung will face each other tomorrow.