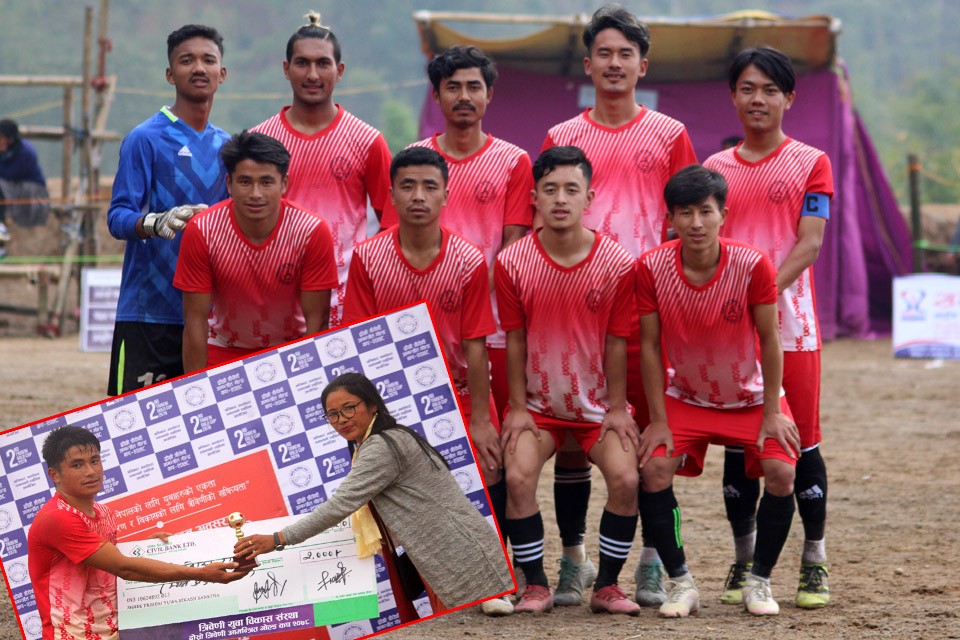 With unexpected result, Fikkal's Millennium Friends Club has entered the final of the second Triveni Invitational Gold Cup at Fuyetappa, Phakphokathum-4, Ilam. In the first semi-final played at the local Bishnu Ma.Vi. Morang's Letang FC were showered with goals.
Fikkal has secured at least Rs 1 lakh by defeating Letang 9-0. Ashish Rai completed a hat trick while Diwash Khapung and Abhishek Khadka scored 2-2 goal. Similarly, Sachin Yolmu and Shekhar Rai scored one goal each.
Ashish Rai was declared the player of the match. He received 2,000 rupees in cash. The second semi-final will be played between Satakshidham Sporting Club, Jhapa and Pathari 11 FC, Morang on Tuesday. The winner of the Gold Cup organized by Triveni Youth Development Organization, Fuyetappa will get Rs 200,000.