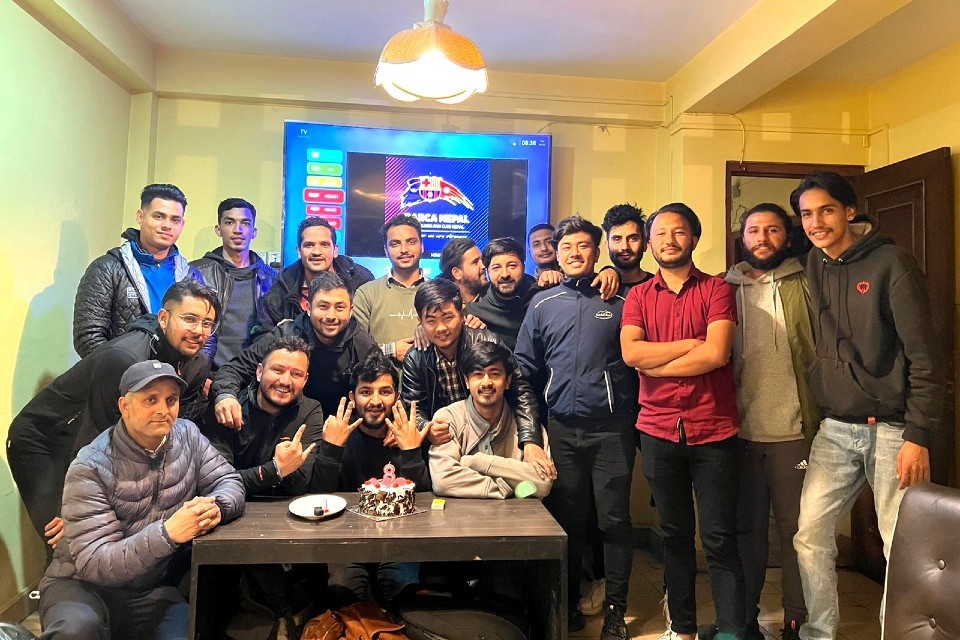 Barca Nepal has celebrated its eighth anniversary. Barca Nepal, established in 2014, celebrated its anniversary by organizing a formal program in Kathmandu on Sunday.
In the program attended by the club's committee members, former committee members and members, various programs of the club in the past were reviewed and plans were also discussed.

Speaking on the occasion, club president Prakash Gharti said that due to the pandemic of Covid 19, fan gatherings could not be held regularly and added that this work would be continued now.

Barca Nepal is a group of supporters of the Spanish football club Barcelona.

Registered at the Kathmandu District Administration Office, the club has been organizing various social events in collaboration with Barcelona and football supporters in general and the club's football team has been participating in various competitions.