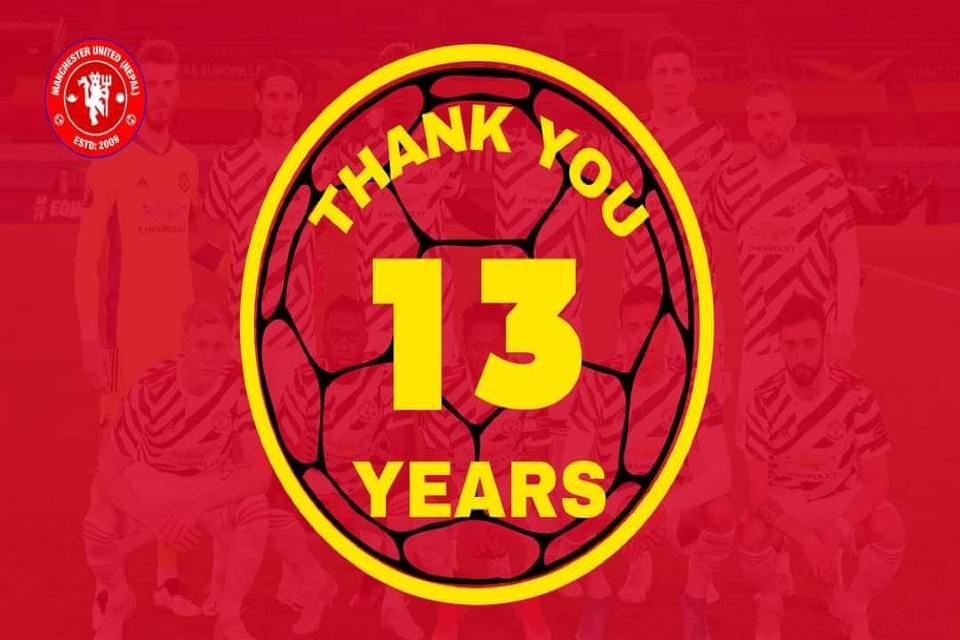 Manchester United (Nepal) has marked 13th anniversary.

"A very big thank you to all our supporters who supported us throughout these years during every ups and downs. Serving all Manchester united fans in Nepal and all around the world for these past 13 years have been a very memorable journey", said MU (Nepal) in a release.

"Being a part of Manchester united fanbase is an honour to every one of us Manchester United fans around the world. Manchester united is our culture, we celebrate our history, we stick together in every ups and downs of the club and most important we are a big family from around the world united by the name "MANCHESTER UNITED".

"Being able to serve this big united family has been an honour to us and promise to continue for another 100s of years to come. Thank you every one of you for being with us all these years and supporting our work. Please don't hesitate to provide us any feedbacks related to the page. This is how we grow and get better", added MU Nepal.