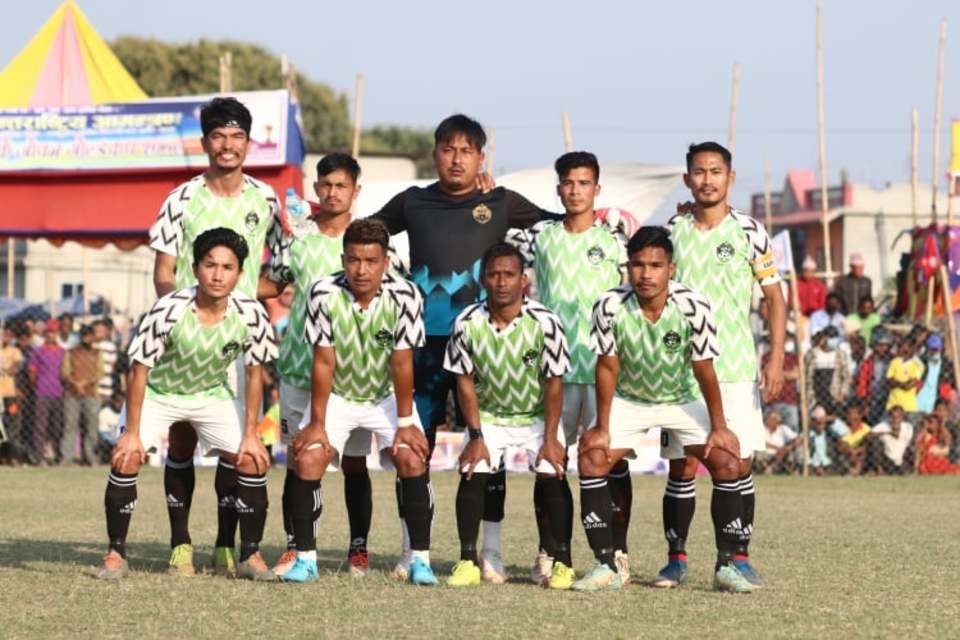 Manebhanjyang FC has emerged victorious today in the fourth invitational Amardaha Dhalkejoban Veterans Gold Cup 2078 going on in Sunsari.
They defeated Buddhabhumi Football Academy 3-2 to advance to the final.
Anthoney Chhetri scored a hat-trick for MFC with goals in the 24th minute of the first half, 16th and 21st minute of the second half. Kamal Gurung and Tanka Bahadur Sinden pulled a goal each back for Buddhabhumi.
Hat-trick hero Anthoney was named the player of the match.
Tribhuwan Army FC and Pokhara Veterans will face each other in the other semifinal tomorrow.
GoalNepal is the official web partner of the event and broadcasts all the matches of the tournament live.
6th Rumpum Udayapur Gold Cup: Morang Stuns Nepal Police - MATCH HIGHLIGHTS