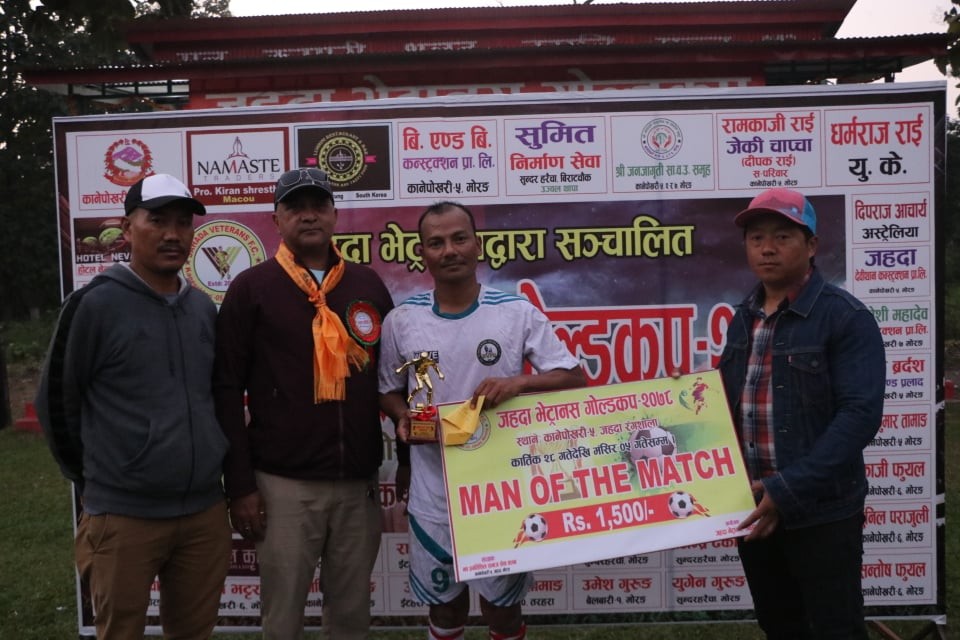 Birtamod Veterans have entered semifinals of Jahada veterans gold cup football tournament.

Birtamod defeated Damak Lakhanpur veterans 1-0 in a tight match played at Jahada, Morang on Tuesday.

Toyaram Bhujel scored the match winner and became the player of the match.

Abhisek Church Nawalparasi will play against Itahari veterans on Wednesday.

Jahada veterans are organizing the championship, which has a winning purse of NRs 1,11,000.