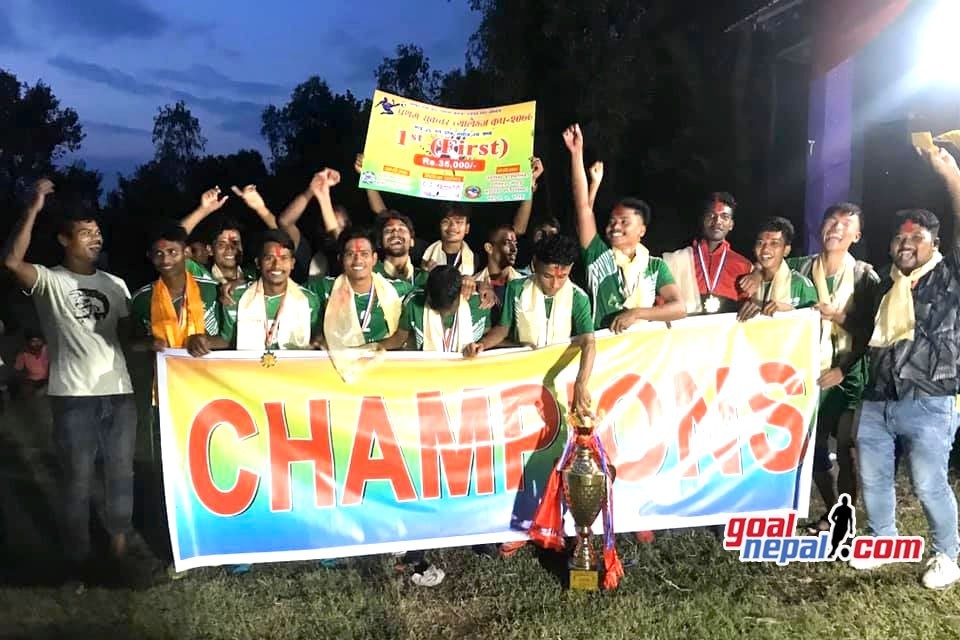 Hosts Nawa Yuwa club has lifted the title of Sukchar challenge cup football tournament in Morang.

Nawa yuwa club defeated Biratnagar sports academy 4-2 on penalties on Monday to lift the title.

Both teams played 2-2 draw in regulation time before inviting a spot kick battle. Naw Yuwa came from two goal down to level the score in regulation time.

Rupesh Majhi became the player of the final match. The champions received Nrs 35,000 while runners up team got NRs 25,000.
10 teams took part in the event.