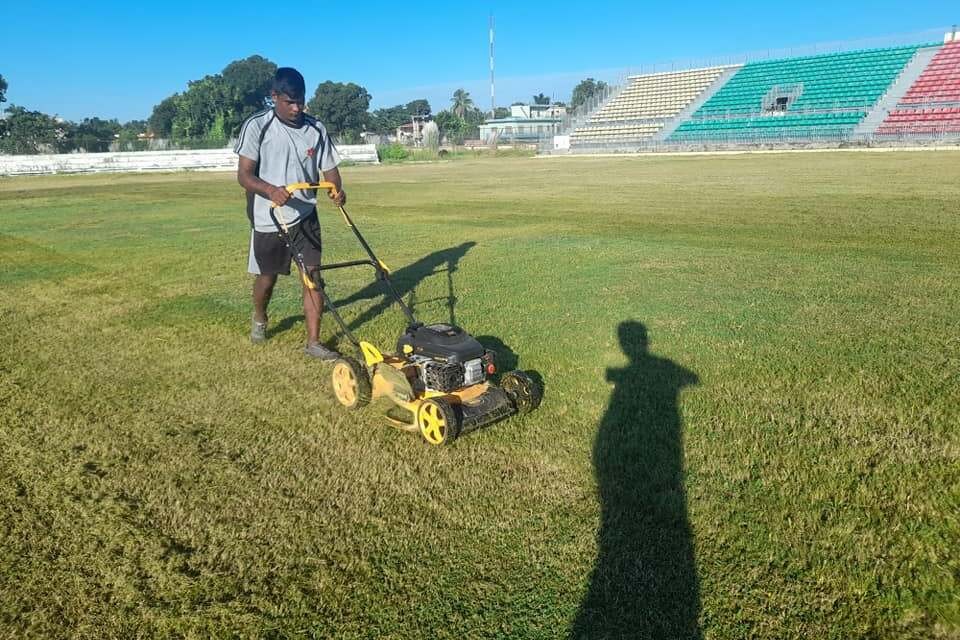 Bhairab Prashad Battalion & Mid-West sports development committee have jointly organized clean-up program at Nepalgunj stadium.

Clean up was organized under military-civilian relationship strengthening program.

Nepal Army personnel trimmed the grass, jet-washed the seats of the parapets and cleaned up the premises for two days.

Committee officials thanks the battalion for the support.

The stadium has a capacity of 10,000. However, it hasn't hosted a single major event after 8th national games.