South Asia
11 Bangladesh National Team Players Tested Coronavirus Positive
11 Bangladesh National Team Players Tested Coronavirus Positive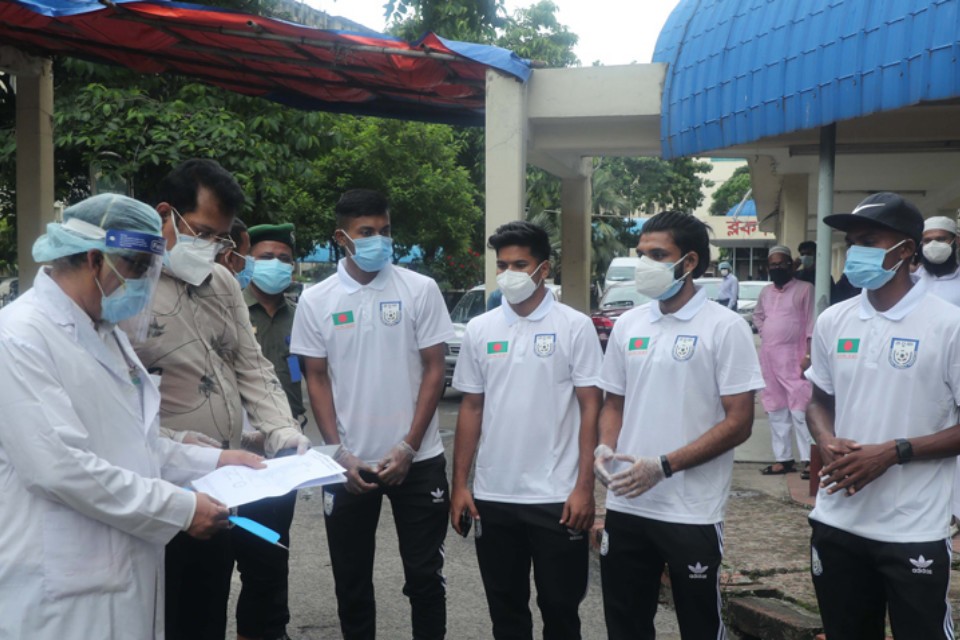 Eleven players from the Bangladesh national football squad have tested positive for the COVID-19 coronavirus.

The infections were confirmed after 24 of 36 players scheduled to join a training camp organised by the team's English coach Jamie Day were tested.
"None of them carried any symptoms before coming for the test," Bangladesh Football Federation General Secretary Md Abu Nayeem Shohag said on Friday.
The training camp is in preparation for the Asian Qualifiers for the FIFA World Cup Qatar 2022 and AFC Asian Cup China 2023, with Bangladesh scheduled to resume their Group E campaign in October.
Jamie Day's side will face Afghanistan on October 8, Qatar (October 13), India (November 12) and Oman (November 17).

In Kathmandu, ANFA is also trying to conduct test for all national team players.

The FA must ensure safety of all players as they are ready to keep the players at ANFA complex where Lalitpur metro had earlier kept people in isolation. Some of the people in quarantine had tested positive.