Province 4
Nawalparasi

: Kanchangadhi Yuwa Club Sakhuwani Enters SFs
Nawalparasi

: Kanchangadhi Yuwa Club Sakhuwani Enters SFs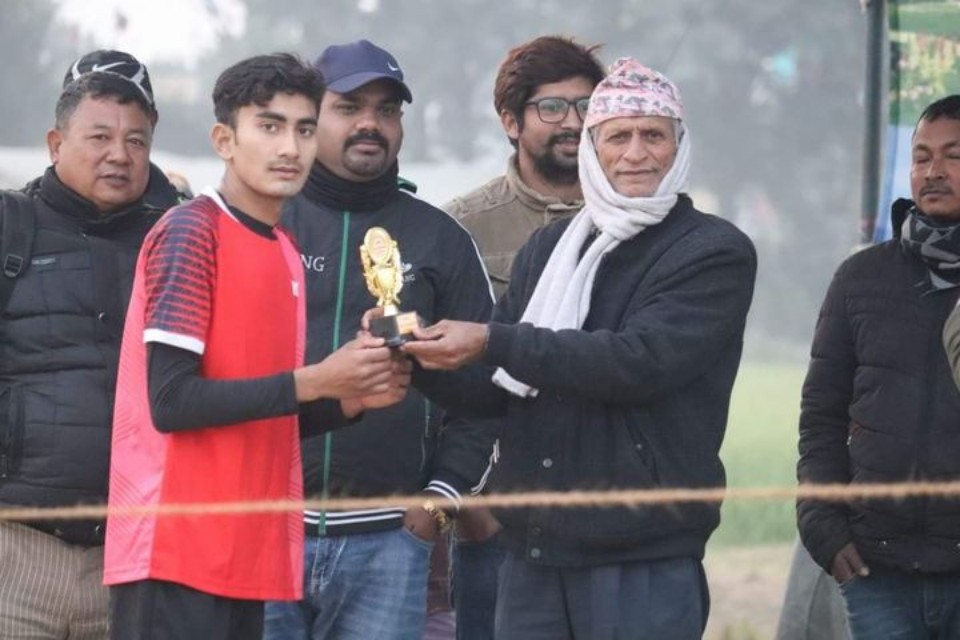 Kanchangadhi Yuwa Club Sakhuwani has entered semifinals in 1st Kanchangadhi knockout football championship in Nawalparasi district. 



Hosts defeated Nawa Jiwan youth club 3-0 to enter last four on Sunday. 



12 teams are taking part in the event.

Organizers have thanked participating teams and the fans for their kind support in successful organization of the event.