Province 4
Waling Futsal Is Getting Ready For Futsal Fans
Waling Futsal Is Getting Ready For Futsal Fans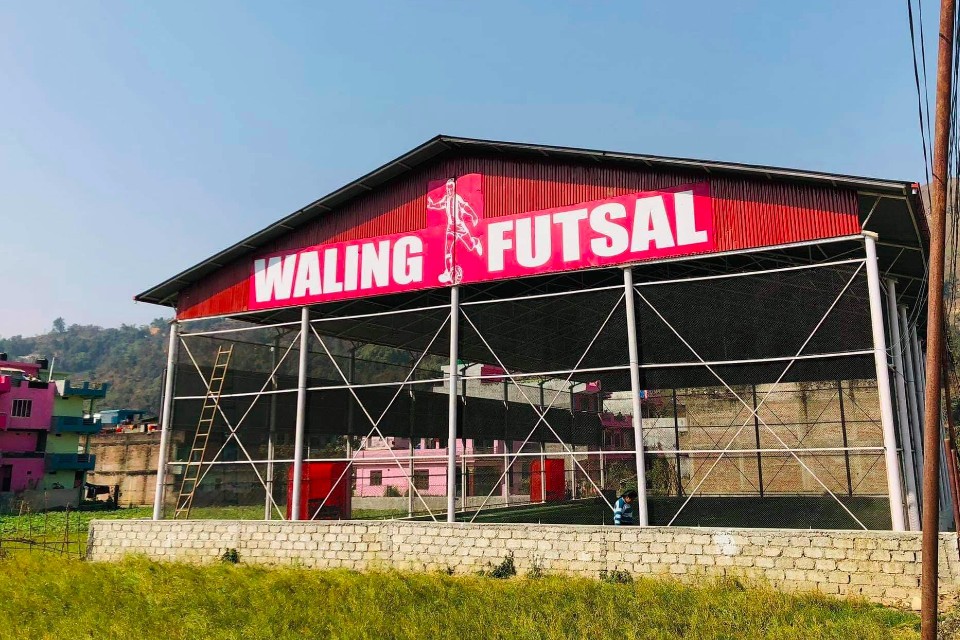 Waling Futsal is getting ready for all football/Futsal fans in Syangja district.

Mount Everest Sports and Event is installing the court.

CEO of Mount Everest Sports and event, Mr. Thamman Bhusal said they were excited to install the facility in Waling.

"We are doing quality work for a long time and we are reaching out to many cities for the installation", said CEO Bhusal.

He also added that there are many projects in pipeline.

"We are doing many projects. People from Jumla to Gorkha are interested to install Futsal courts", he added.