Province 2
Saptari: Surunga Mayor Gold Cup From Magh 14
Saptari: Surunga Mayor Gold Cup From Magh 14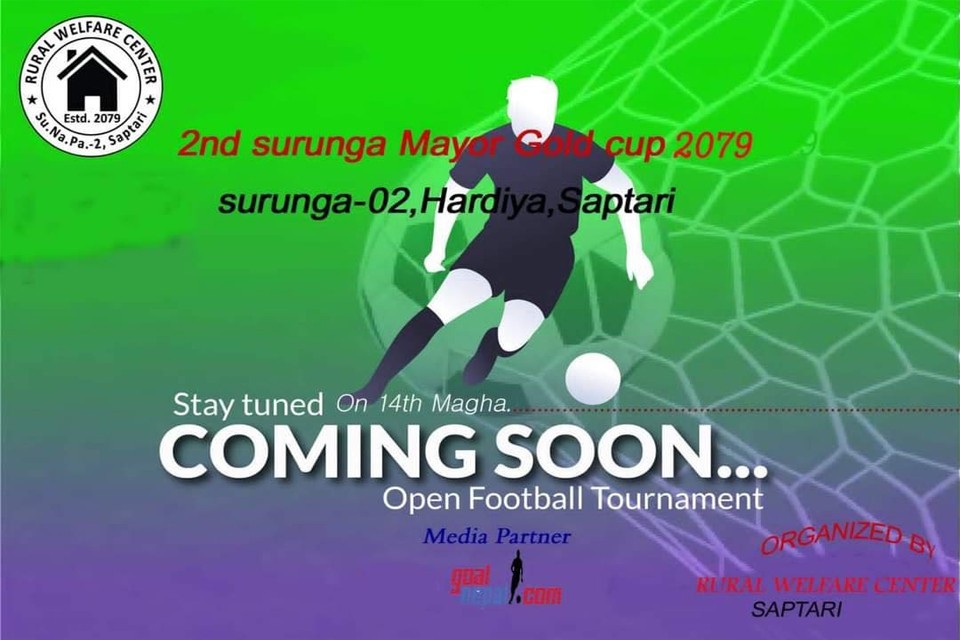 Saptari (GoalNepal) - The second Surunga Mayor Gold Cup Open Knockout Football Tournament will be organized by Rural Welfare Center, Surunga Municipality-2, Hardiya, Saptari.
The organizers informed that the preparations for the competition, which will start on Magh 14, have already started.
The competition's winner, which will be held at the local playground in Surunga-2, Hardiya, will receive a cash prize of Rs. 1,00,000, while the runners-up will receive Rs. 75,000. Similarly, the organizers informed that awards have also been arranged for individual categories.
GoalNepal is the official media partner of the tournament.