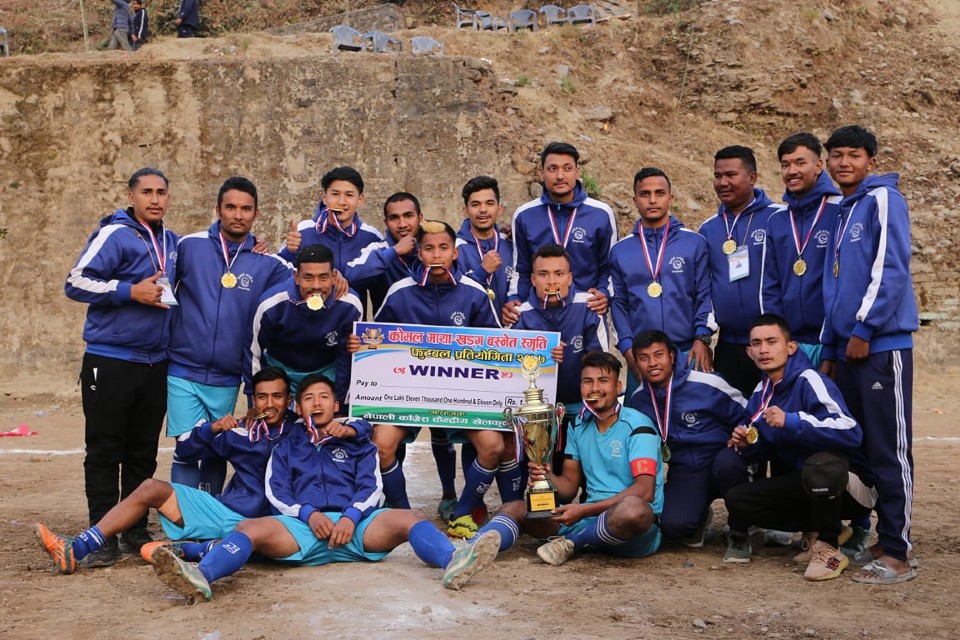 Sunkoshi rural municipality has lifted the title of Komal Maya - Khadga Basnet memorial cup football tournament in Sindhupalchowk.



Sunkoshi defeated Melamchi municipality 1-0 in the final match played at Barahbise on Tuesday. Suresh Khatri scored the match winner in 61st minute. 



The champions received NRs 1,11,111. The runners up team got NRs 55,555. 



Nepali Congress president and former PM, Sher Bahadur Deuba distributed prizes to the winners.

Former minister and Nepali congress leader, Mohan Basnet, ANFA senior VP Pankaj Bikram Nembang and other guests were present in the program. 



Nepali congress sports department organized the event.