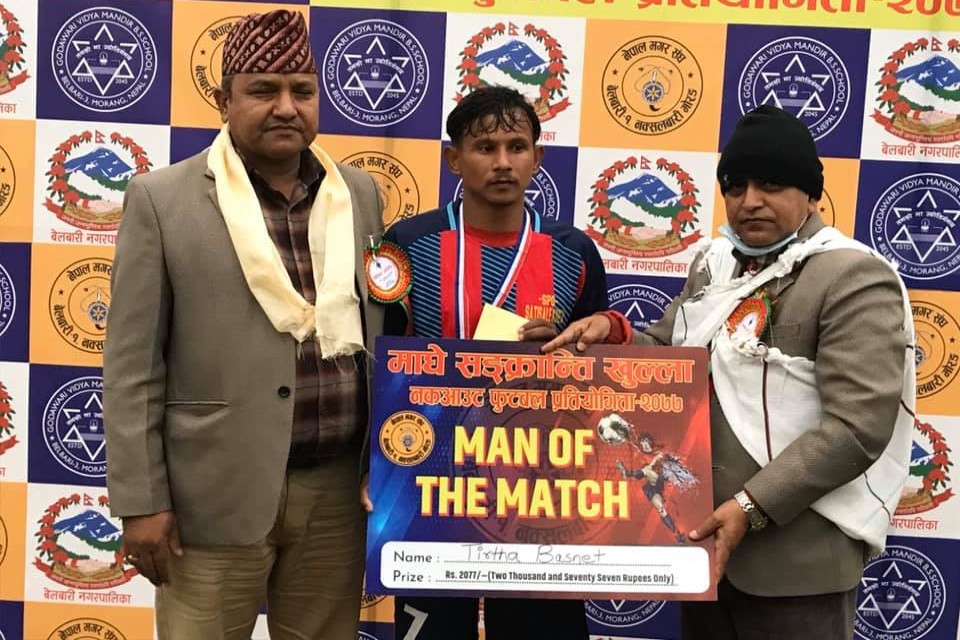 Satisale Union, Kerabari has entered final of Maghe Sakranti cup football tournament.

Satisale defeated Letang FC 1-0 in the first semifinal match played on Tuesday. Salman Limbu scored the match winner in 40th minute. Senior player Tirtha Basnet became the player of the match.

Dangihat FC will play against Biratnagar FC in the second semifinal match on Wednesday.

Nepal Magar Association, Belbari is organizing the championship.
6th Rumpum Udayapur Gold Cup: Morang Stuns Nepal Police - MATCH HIGHLIGHTS