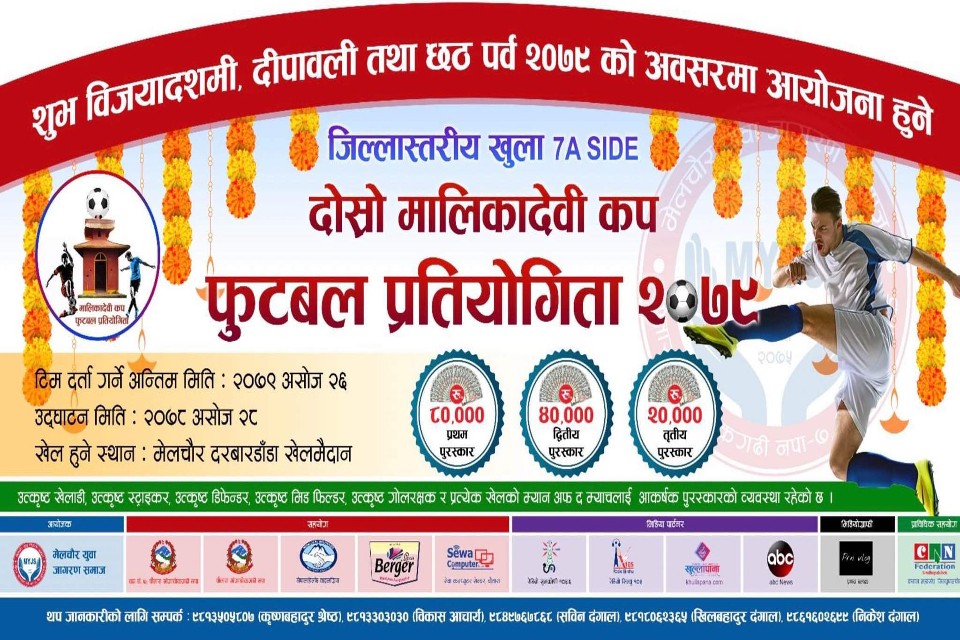 The second Malika Devi Cup Sindhupalchowk District-Level seven-a-side football tournament is going to be held from Ashoj 28 on the occasion of Bijaya Dashami, Dipawali and Chhath.

The tournament will be held at Melchaur Durbardada ground.

The winners of the tournament will receive Rs. 80,000 while the runners-up will receive Rs. 40,000. The third-placed team will receive Rs. 20,000.

The entry fee for each team is set at Rs. 5,000.