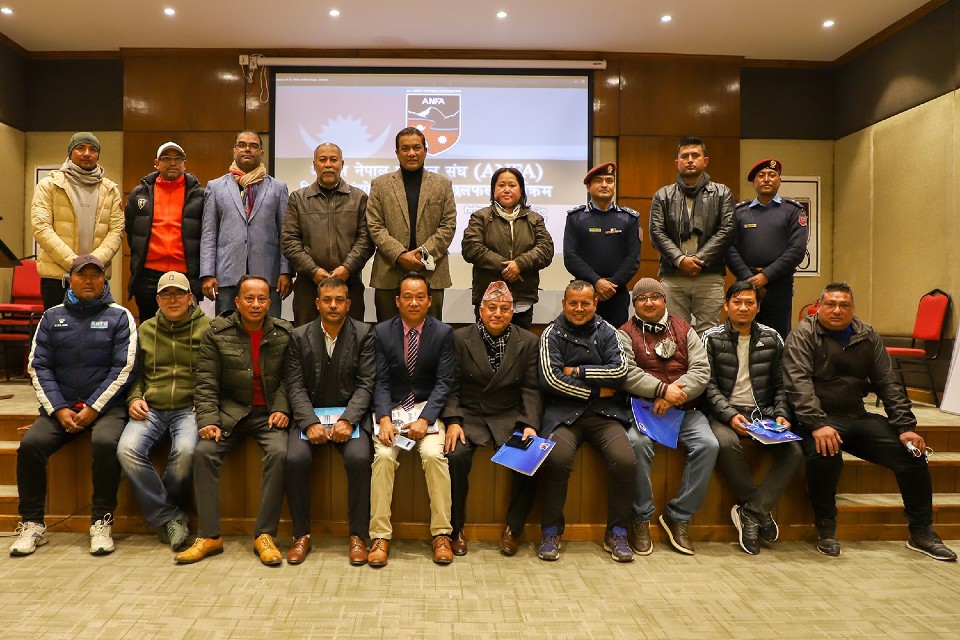 ANFA Holds Meeting With A Division Clubs About Amending ANFA's Statutes

All Nepal Football Association (ANFA) held a meeting with the offficials from A Division clubs on Monday regarding statutes amendment.

ANFA's spokesperson, Kiran Rai - who is also the coordinator of statute draft committee - chaired the meeting.

ANFA general secy Indraman Tuladhar and exco member Madhu Sudan Upadhaya were also present in the program.

The representatives from the clubs shared their views about the amendment in the meeting.
The FA has already conducted meetings with DFAs from Province 1, Karnali, Lumbini, Far West, Gandaki and Province 2.