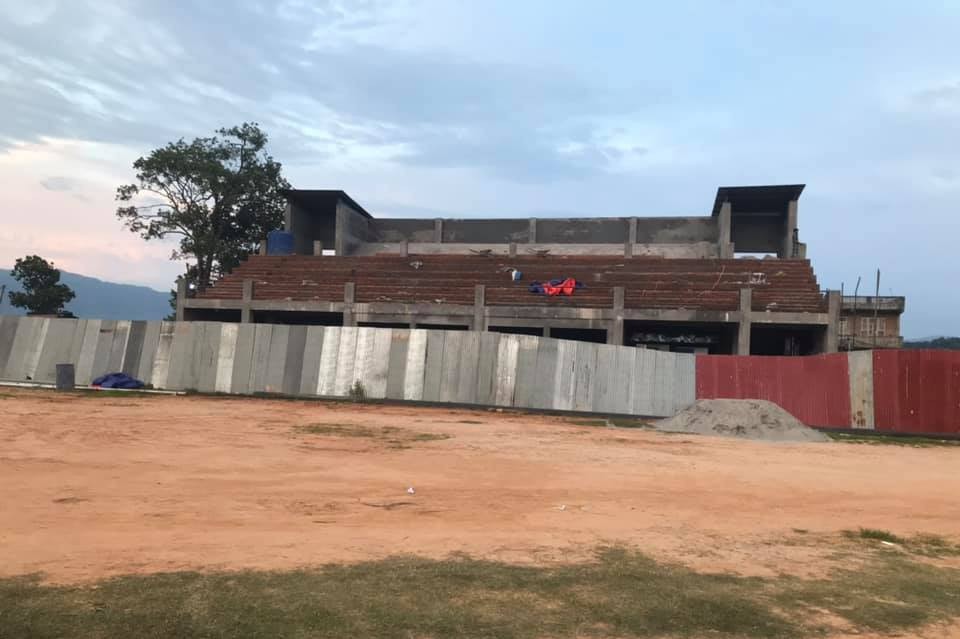 Construction of Chautara mini football stadium has excited football officials and the fans in Sindhupalchowk district.

Ministry of social development, Bagmati province is investing in the stadium.

Toup21 club, which organizes annual football tournament at Tundikhel, said that they were very excited to see project gaining shape.

"We are happy. Fans are happy. We are excited to host next event in the proper stadium", said the club.

The first phase of construction is about to be completed. The ministry has said that they have already published tender for second phase that includes other seating parapets and the construction of playing field.