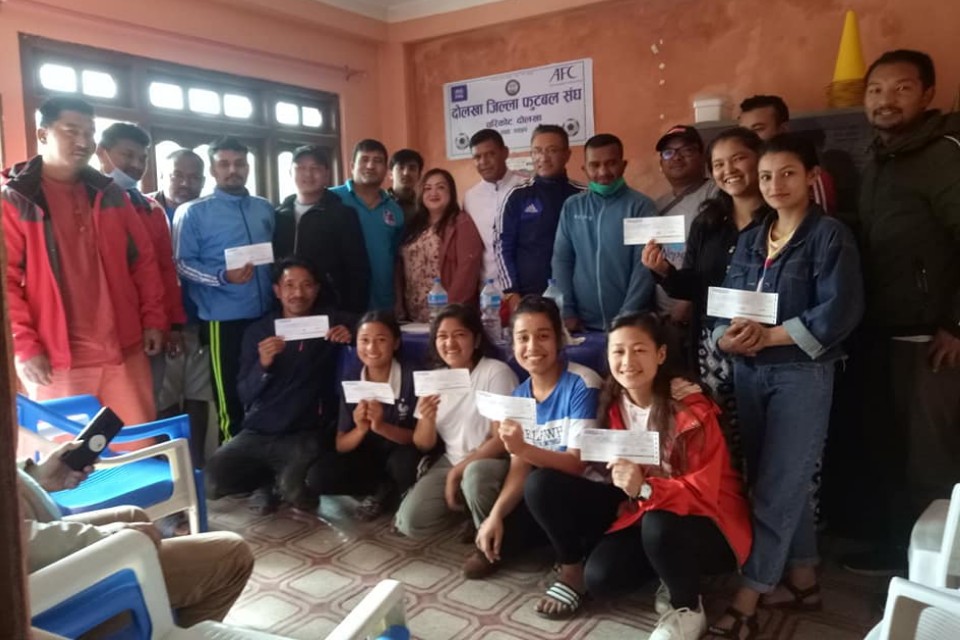 Dolakha DFA has provided COVID relief to players in Charikot.

The DFA provided received Nrs 75,000 from central FA for the relief.

DFA president Govinda Shrestha and other officials were present in the program.

Meanwhile, the DFA has decided to establish players' welfare fund. Some of the players who received the relief have deposited the relief amount to the welfare fund.