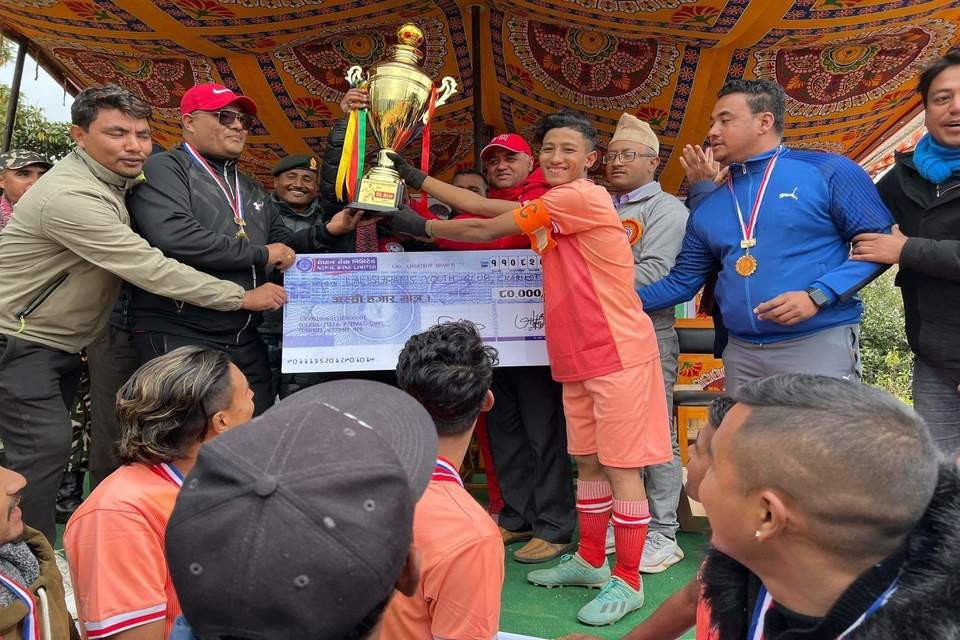 Laligurans Youth Club, Charikot have won the Dolakha District Football League by defeating Tiger Team, Tikhatal by 3-1 in the match held in Jiri.
The winning team bagged a cash prize of Rs. 80000.
Denis Siwakoti of Laligurans was named the best goalkeeper of the tournament while the player of the tournament was Arman Thami of the runner-ups.
Best coach award went to Roshan Shrestha of Laligurans.
Milan Shrestha of Jiri Sports Club was the highest scorer of the tournament.
The league was organized by Dolakha Football Association.