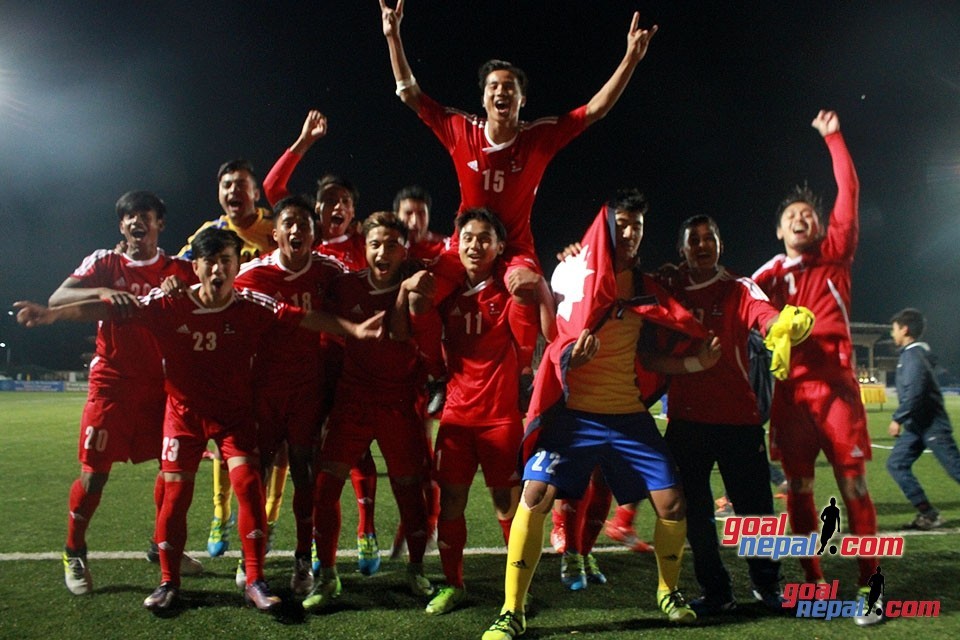 Narendra Shrestha led ANFA had announced Nrs 2 lakh each to the SAFF U18 championship title winning Nepal U18 team in late 2017.

The new FA didn't follow up or just ignored the decision made by erstwhile leadership.

Some players are now furious.

"This is enough. Seriously, enough is enough. We haven't received the reward announced by ANFA", one player, who didn't want to be named, told GoalNepal.

"It's been more than two years following up with ANFA. They are only saying VERY SOON. They were supposed to honor us last year, before Dashain. They didn't do so. Now they say they will do it very soon. We are frustrated.

"If they don't want to reward us then why did they announce", questioned one player.

The FA was planning to honor U18 team and SAG gold medal winning team with Nrs 2 lakh each and Nrs 5 lakh on ANFA day (Baisakh 22, 2077). Sadly, the program was canceled due to COVID pandemic.

Players told GoalNepal that they would be happy if ANFA would deposit reward in their bank account during this tough lock down period.

The 2017 SAFF U-18 Championship was the 2nd edition of the SAFF U-18 Championship held in Thimpu, Bhutan.