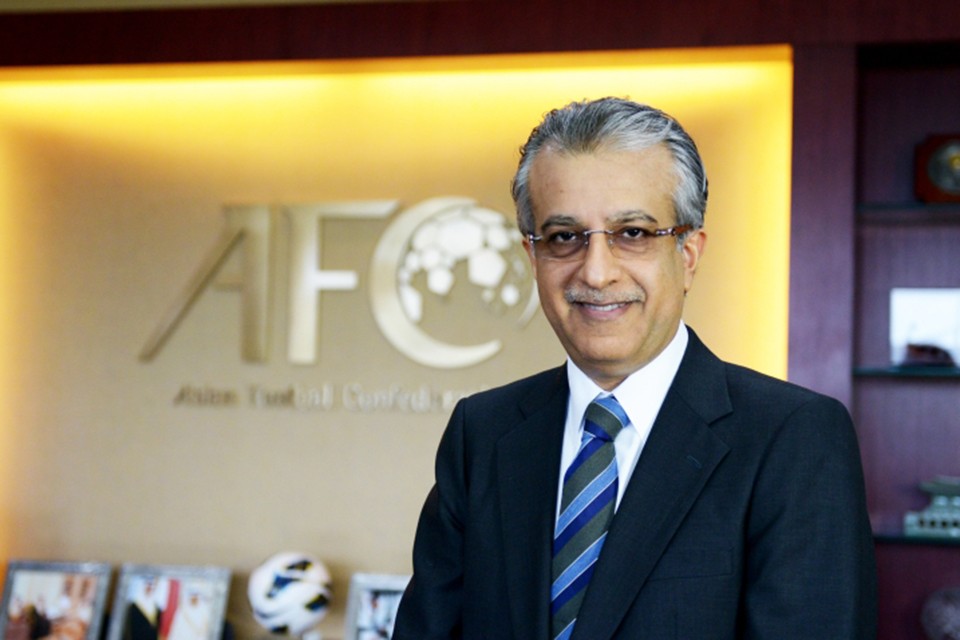 The Asian Football Confederation (AFC) President Shaikh Salman bin Ebrahim Al Khalifa today praised the outstanding contributions of the frontline health professionals, carers and responders who are doing so much to help and protect communities across Asia – and the world.
Shaikh Salman also thanked the work of the AFC's Member Associations and the contribution of players and officials during this unprecedented time of the Covid-19 pandemic, which has claimed so many lives across the globe.
The AFC President said: "In these uncertain times, we look to our health professionals more than ever and I am so proud at the way so many health workers, doctors, and medical personnel as well as first responders have selflessly put aside concerns for their own well-being to save the lives of others.
"In football, we are used to seeing words such as heroes or stars, but at this time the real heroes and stars are those who have worked so tirelessly to save and heal their communities and to protect their countries. These are the real-life heroes and deserve our gratitude.
"The AFC is proud to be working with international agencies, such as the International Federation of Red Cross/Red Crescent and the United Nations, who are on the frontline and making such important contributions.
"In the coming days, the AFC will be announcing further initiatives to assist these organisations and, in turn, the communities they support. Our motto is: Football Cares and there is no better time in the world's history for the AFC to demonstrate this."
The AFC President also thanked the AFC's Member Associations for their response to the current crisis. Shaikh Salman said: "Our Members are integral parts of their communities and I have been proud of the way they have freely contributed to benefit their people.
"Whether it be by donating hospital beds, providing much-needed food, using their AFC Dream Asia Award prize money to come up with schemes for either their or other countries and by partnering, like the AFC, with global NGOs, the response has been exceptional.
"And at the same time, players and officials have freely given their time to stress the World Health Organization's (WHO) advice as a part of the AFC's #BreakTheChain #StayAtHome campaign. We had more than 50 Asian football icons willing to take part in the first 48 hours, which was extremely heart-warming.
"Those players and officials are repeating the key messaging of maintaining the most stringent standards of hygiene and social distancing, staying at home and adhering to the many Governments who have introduced travel and movement restrictions."

AFC