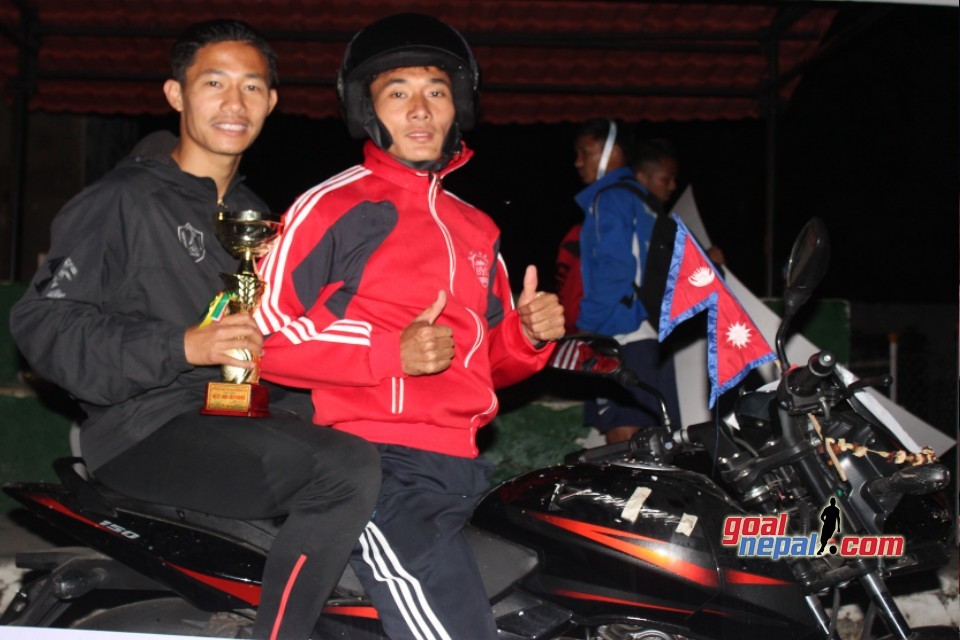 Bijaya Ghalan has received Bagmati Player Of Year award.

Ghalan, a product of Bagmati youth club, received the honor for his achievement and contribution to the club.

Ghalan received one motorbike.

"I am very happy to receive the award. The award has motivated me to play well in coming days. I am thankful to my beloved club", said Ghalan.

Bagmati youth club honors one player with motorbike every year.
5th Rajarshi Janak Cup: Bagmati Municipality Vs Nepal APF