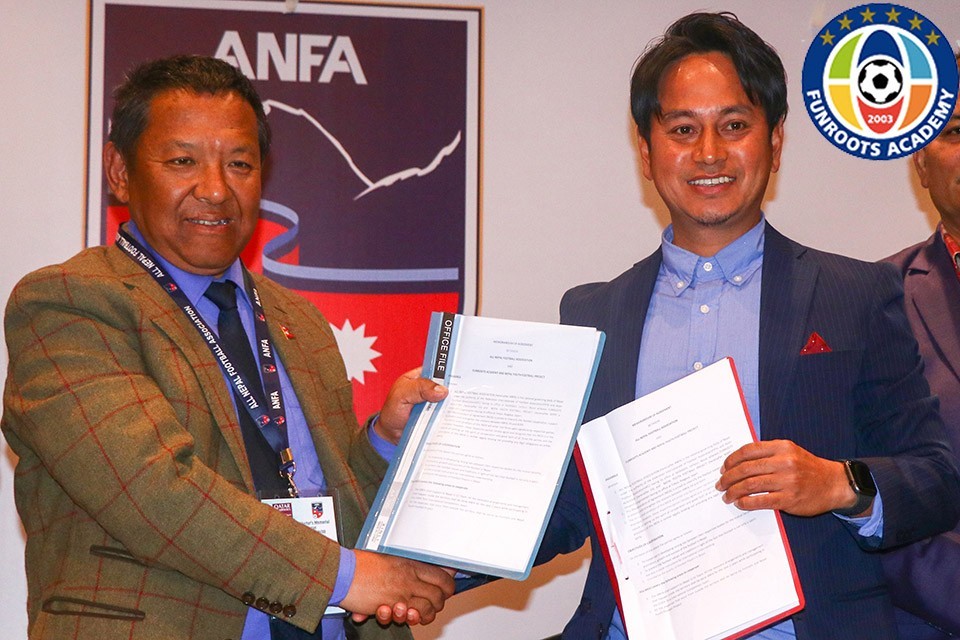 COVID19 outbreak has canceled Nepal U12 trip to Japan.

U12 team was supposed to go to Gotenba, Japan to compete in Copa Puma Toreros cup this week. There are so many COVID19 cases reported in Japan.

All Nepal Football Association (ANFA) recently partnered with NPO Nepal youth soccer project to send Nepal U12 team to Japan.

Former Nepal international and coach Basanta Gauchan is leading the project. He is supported by Prakash Tulachan and other members. Fun Roots academy is the main supporter of the event. The owner of the academy, Jun Hirano San is very close to Nepal and he is supporting the project since its inception.

"On behalf of NPO youth soccer project, I would like to inform you that the program for this year has been canceled due to COVID19 outbreak", said Gauchan.

The program will continue next year if situation permits.
Japanese Kids Paying Respect To U12 Team From Nepal