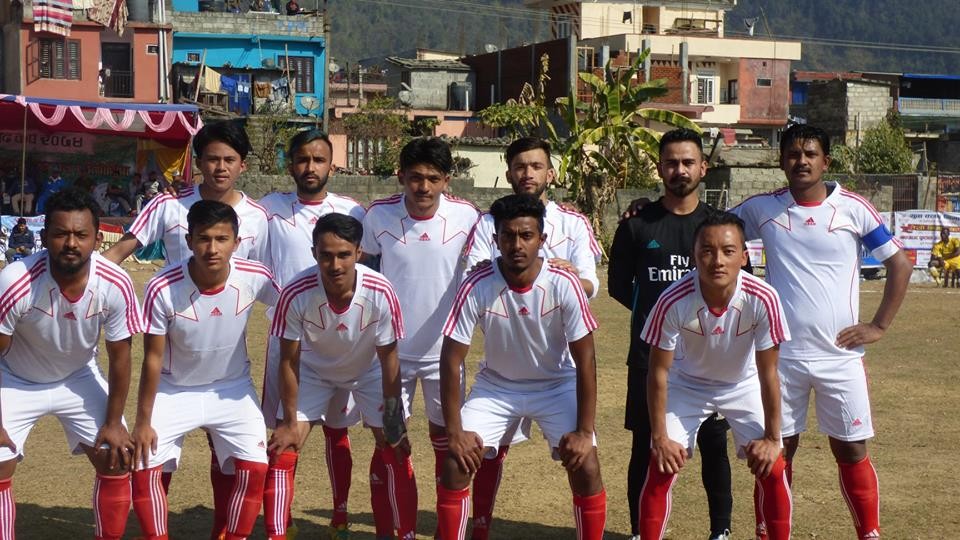 Hosts youth club of Bhimad has entered semifinals of Bhimad cup in Tanahun district.
Youth club of Bhimad defeated Divine Wines Boys union club on penalties.
The match was competitive but youth club of Bhimad was lucky on penalties.
Goalie Dhiraj Sunar blocked two spot kicks and he became the man of the match.