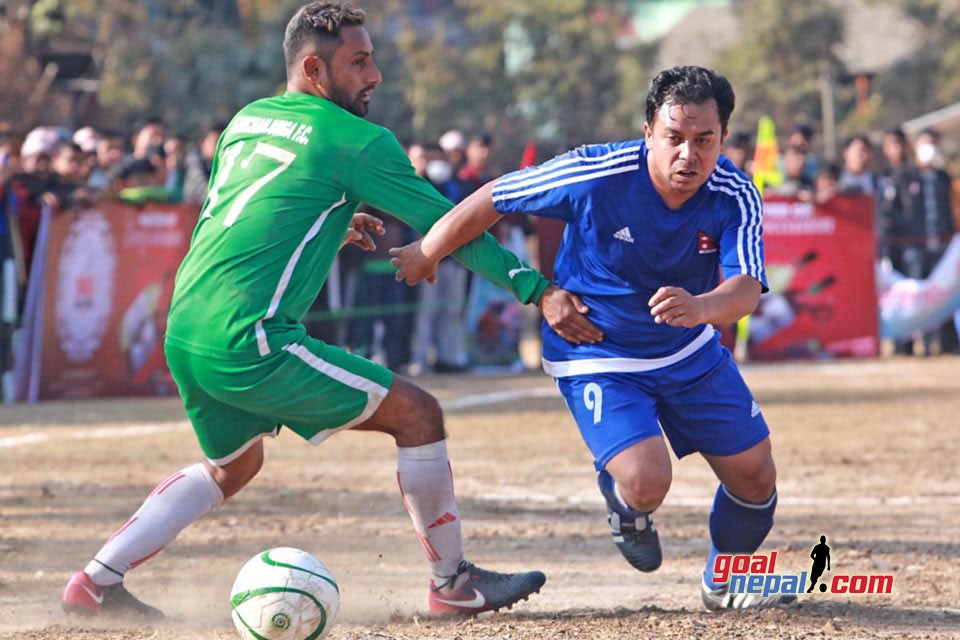 CMG, Butwal Veterans, 40 Foundation and Jorpati veterans have won their respectives matches in the on-going Bhai Khalak 8-A-Side veterans championship in Pokhara.
Defending champions CMG defeated Freedom Fighter Nakhipot 3-2 in the first match on Thursday. Man of the match Anil Raj Bhandari, Krishna Malakar and Chet Narayan Shrestha scored apiece for the winners. Bijay Gurung and Narendra Lama scored apiece for the losing side.
Butwal Veterans defeated Hetauda veterans 2-1 in the second match. Bhim Kaji Gurung and Sher Bahadur Gurung scored apiece for the winners. Bal Bahadur Gurung scored for Hetauda.
Kolkata Veterans defeated ABC Veterans 1-0. Samir Nandi scored the match winner.
In a tightly contested match, 40 Foundation defeated Kanchanjunga Siliguri veterans 4-3 on penalties. Both teams played 0-0 draw in regulation time. Rajendra Gautam became the man of the match.
Jorpati veterans defeated Indreni integrated development centre 4-3 (PSO) in the last match of the day.
The championship has a winning purse of Rs 1 lakh.