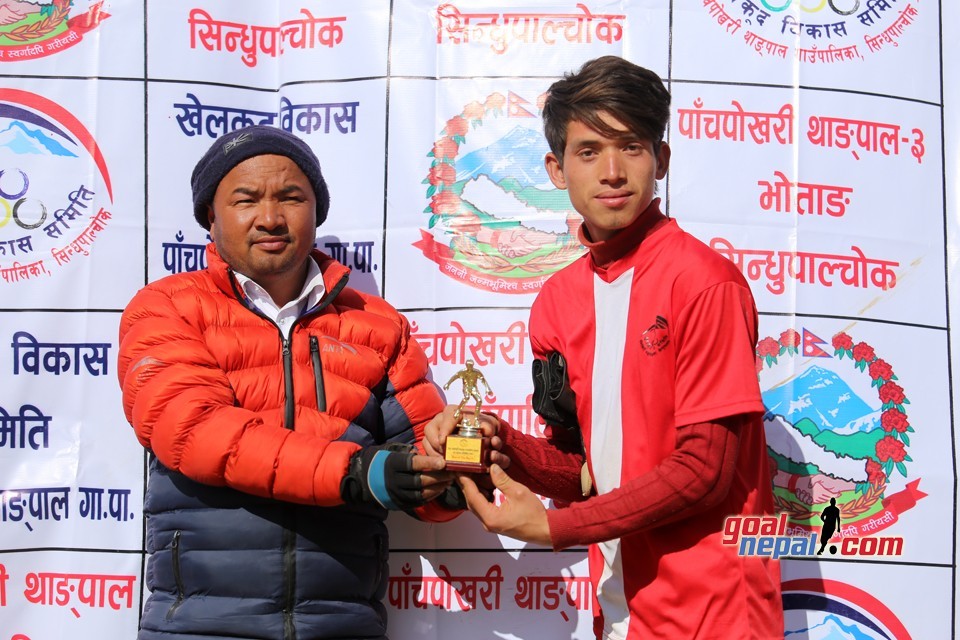 Thangpaldhap A & B, Thangpalkot A & Bhitang A have entered semifinals of 2nd Pachpokhari Thangpal Rural Municipality cup in Sindhupalchowk district.

In the quarterfinal match played at Bhotang, Thangpaldhap B defeated Baruwa 4-2 on penalties.

In other matches, Thangpalkot A defeated Thangpalkot B 2-1, Bhotang A defeated Lagarche 2-0 and Thangpaldhap A ousted Bhotang B 2-1.

Semifinal and the final match will be played today.

Pachpokhari Thangpal sports development committee is organizing the tournament.