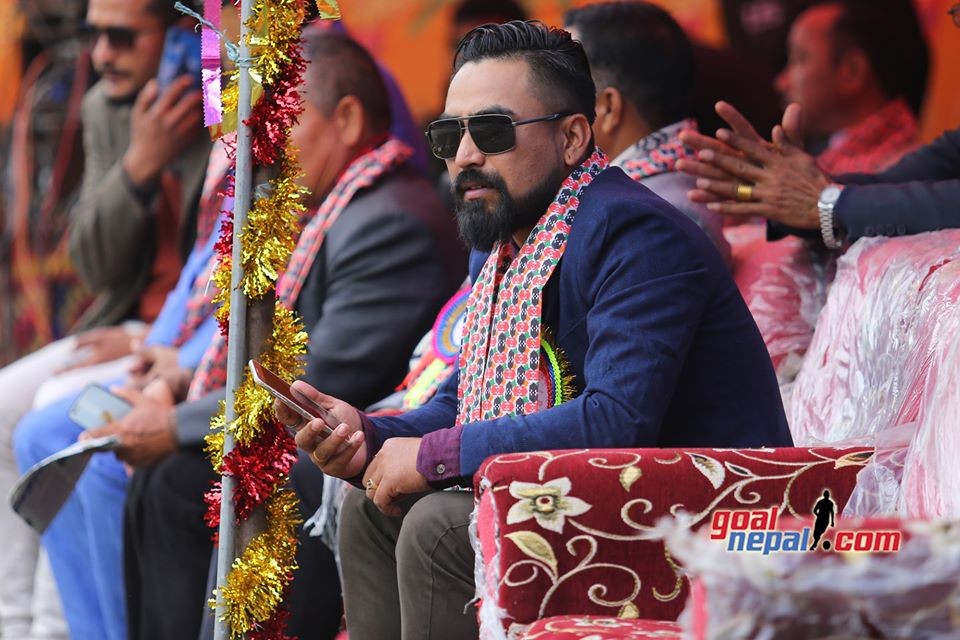 Triveni yuwa club president Shijan Shrestha has thanked everyone for the suppport in making 28th Triveni yuwa club successful.

The club, which is based in Besisahar, Lamjung, successfully hosted 28th Triveni cup on Sunday.

Hosts defeated Shree Bhagwati club 1-0 to lift the title.

"I would like to thank everyone for their kind support. We could make the event successful with the support of fans, sponsors, local communities, volunteers, donors, former and present club officials, government agencies and media", said Shrestha.

Triveni cup is one of the oldest football tournaments in Mofasal.

"We will work hard to make the event memorable in coming years", added Shrestha.

Meanwhile, the club honored Nepal women's team international Sabitra Bhandari and U19 player Jaya Gurung. Their parents received the honor on behalf of them.