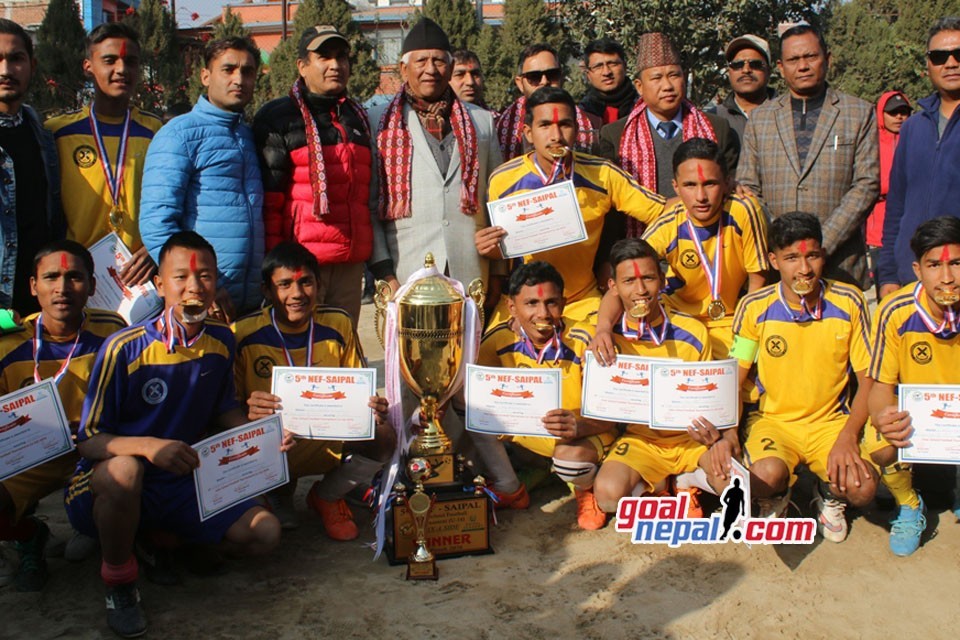 Binayak school has lifted the title of 5th NEF SAIPAL cup football tournament in Kathmandu.

In the final match played on Friday, Binayak defeated Him Rashmi 1-0. Pranab Koirala scored the match winner.

Kaustuv became third beating Pashupati 3-0.

Satish Thapa became the most valuable player of the tournament. Ishwor Gurung became the best goalkeeper and Bibas Magar the best striker.

Best 20 players will be selected from the tournament for the Gothia Cup in Norway.

Chief guest Congress leader Arjun Narsingh KC, NEF president Narayan Roka and other guests distributed prizes to the winners.
Japanese Kids Paying Respect To U12 Team From Nepal