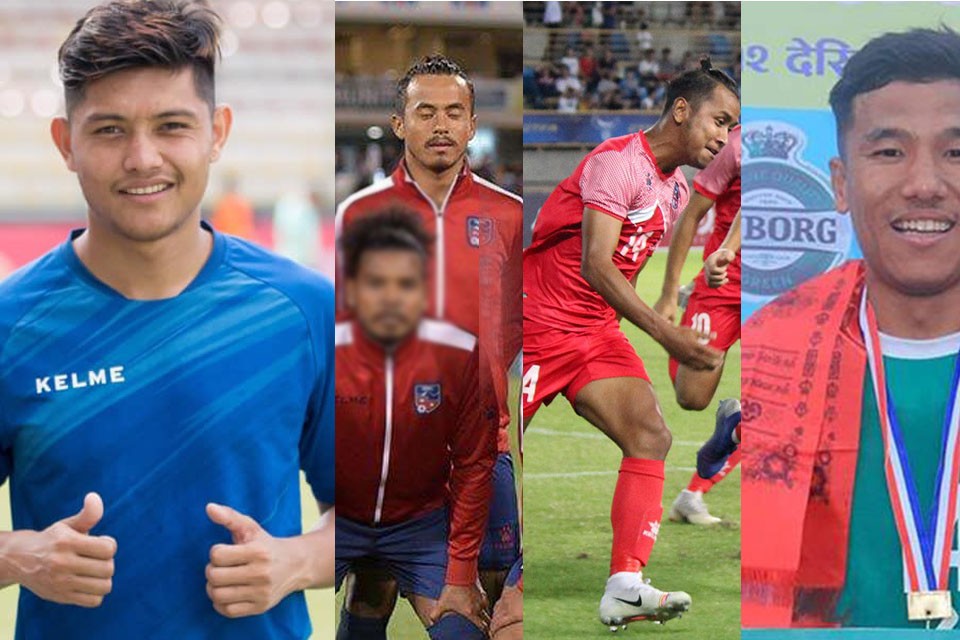 ANFA has removed four Nepal internationals from Nepal national team which is travelling to Thimpu.

The players are Bimal Gharti Magar, Anjan Bista, Dinesh Rajbanshi and Santosh Tamang.

Team is flying to Thimpu this afternoon sans them to play against Kuwait in FIFA World Cup round 2 qualifiers on November 19, 2019.

ANFA spokesperson Kiran Rai confirmed GoalNepal that those players were removed from the team after violating code of the team. (Going late night from closed camp).

ANFA said those players were enjoying late night in Thamel yesterday.

Spokesperson Rai said they will take severe action against them after qualifiers against Kuwait.

"This is not acceptable for us. We will hold meeting after this match (Kuwait) and take severe action against the players", said Rai.

Sources said ANFA was thinking about banning them for a longer period.

ANFA decided to remove the players from the team after consulation with head coach Johan Kalin. Only Suvas Gurung has been added to the team. 20-member team will play against Kuwait.