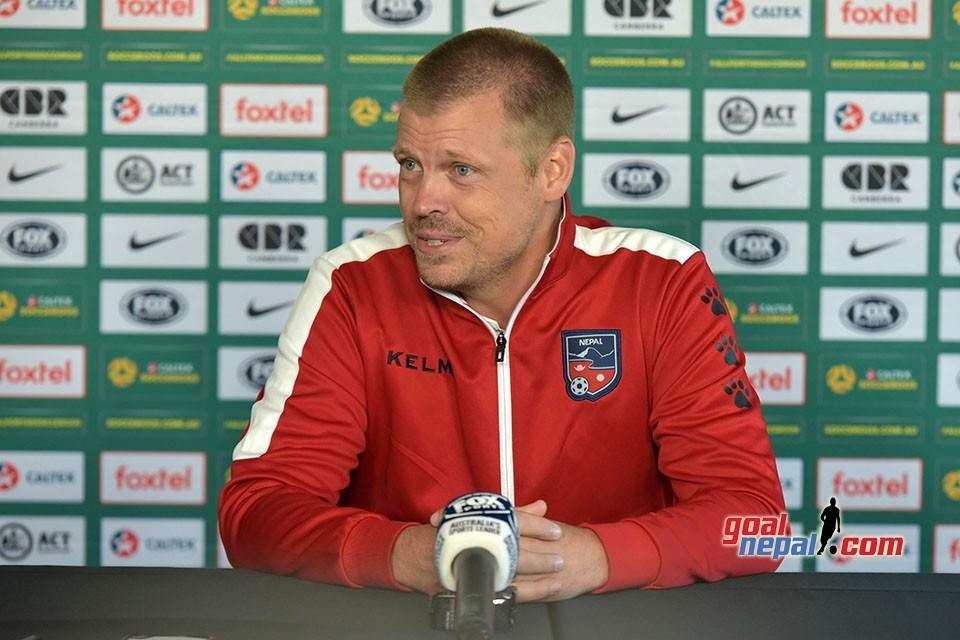 Nepal coach Yohan Kalin clearly understands that there is a huge gap in standard of football between Australia and Nepal but he has left no stone unturned to boost the morale of his players.

Australia is hosting Nepal at GIO stadium, Canberra on Thursday at 8 PM local time.

Coach Kalin told the press on Wednesday that they were ready for the match.

"We know Australia is big team but we are ready to face them", said Kalin in the pre-match conference.

Coach Kalin also admitted that they were motivated with the confirmation of large number of Nepalese fans at GIO stadium tomorrow.

Nepal, Australia, Kuwait & Jordan have three points each. Nepal, Kuwait and Chinese Taipei have played two matches so far.
Nepal Vs Mauritius 2nd Friendly Match Highlights