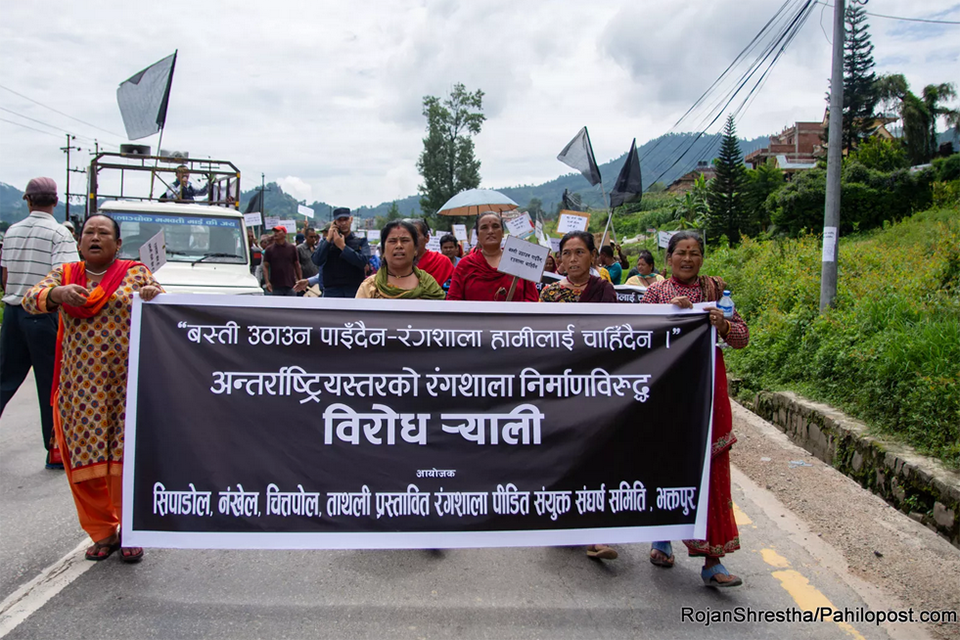 Local from Sipadol, Nakhel, Chittapol, Tathali, Sudal and Dandapati, Bhaktapur have continued protesting against the idea of constructing international stadium in their area.
They have protested against youth & sports ministry, house of representative Mahesh Basnet by holding a rally.
"We don't want stadium. You can't remove us from our place", local said while obstructing the highway.
They fear they will be removed from their place if international stadium will be constructed in their area. It is learned that more than 200 houses need to be cleared to build the stadium.
Nepal government has planned to construct one international stadium each in seven provinces.

The government has already decided to construct one in Bhaktapur representing province three.
Do you think Bhaktapur is the right choice for the stadium? How about constructing stadium in another district of province three?
Leave your comment below.

Pic: Rojan Shrestha, Pahilopost.