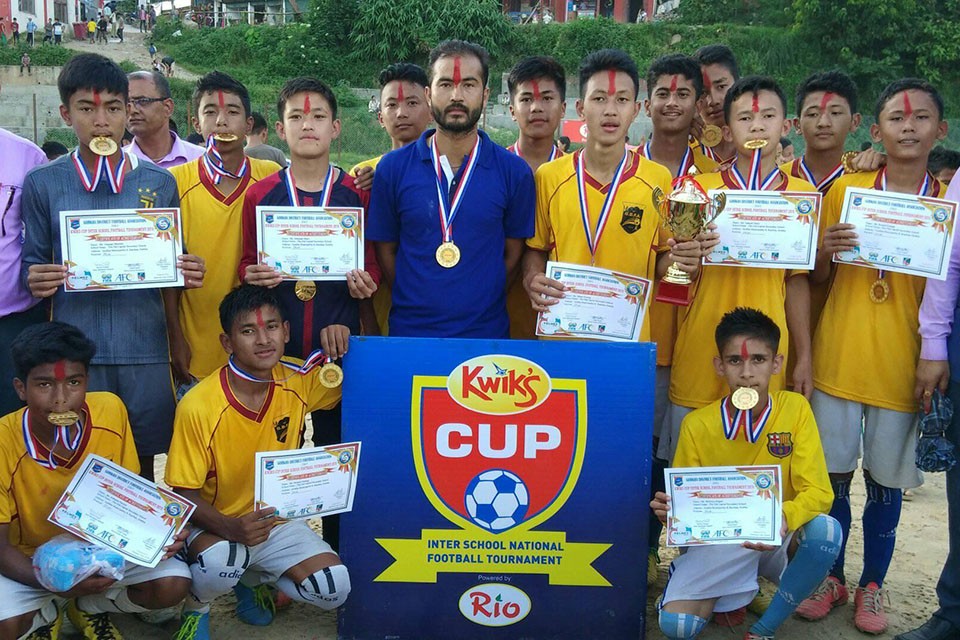 The Old Capital school has lifted the title of Gorkha Kwiks cup football tournament.

The Old Capital defeated Saraswoti Ma VI 3-1 in the final match played at Haramtari ground.

Birendra Ale Magar, Dhanu Gurung and sishant Pariyar scored apiece for the winners. Bishal Sunar scored one for Saraswoti.

Sishant Pariyar became the best player of the tournament.

The champions will now take part in provincial qualifiers.