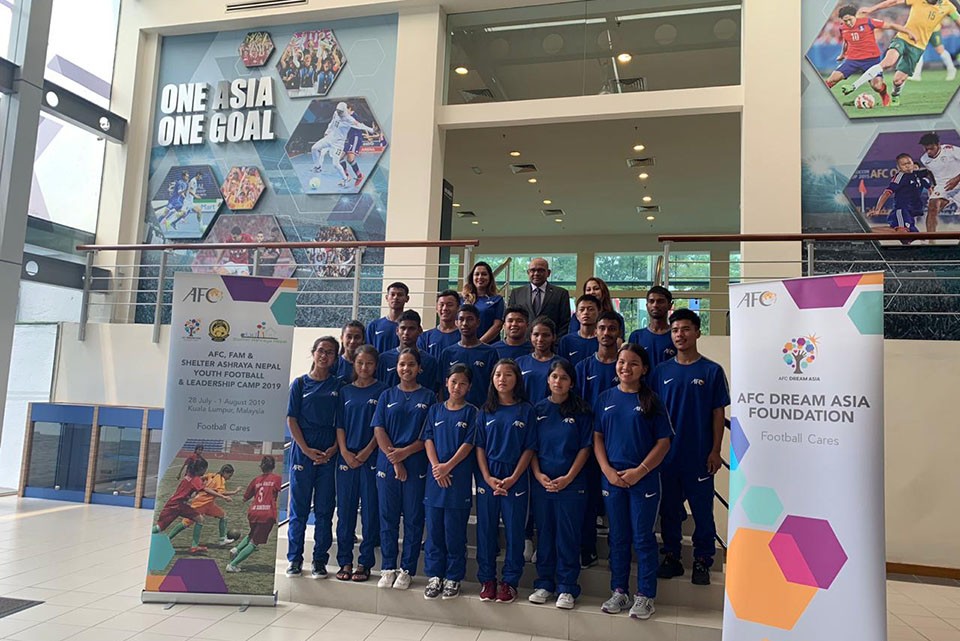 Youth football and
 leadership camp organized by Asian Football confederation, football
 association Malaysia and shelter Nepal concluded in KL, Malayasia on Friday.

Three friendly
 matches were played in which Nepal emerged victorious against CIMB YFA,
DOCS KL Club and Malaysia DVFA by 3-1, 2-0 and 2-0 respectively.


Similarly, in women's game, team from Nepal defeated Girls football club Bandar Sri
 Sendayan, Rohingya girls club by a clean 4-0, 4-0 margin respectively.


Keeping aside the results, the competition was organized for the cordial
 relationship between the children of the two countries.

The Nepalese men's team was coached by FAM Coach Cameron NG whereas, Cassandra
 Devi Jeremiah and Leila Chua guided the women's team.

The Nepalese teams also paid separate visits to the
 General Secretary of AFC, Mr. Dato Windsor John and General Secretary of 
MFA Mr. Stuart Ramalingam.

Both the General Secretary shared words of
 encouragement with the kids.

Shelter Nepal president Khusbu Oli is hopeful
 that Nepal Government, ANFA and National Sports Council will recognize the 
achievement and show well-deserved respect for the success.