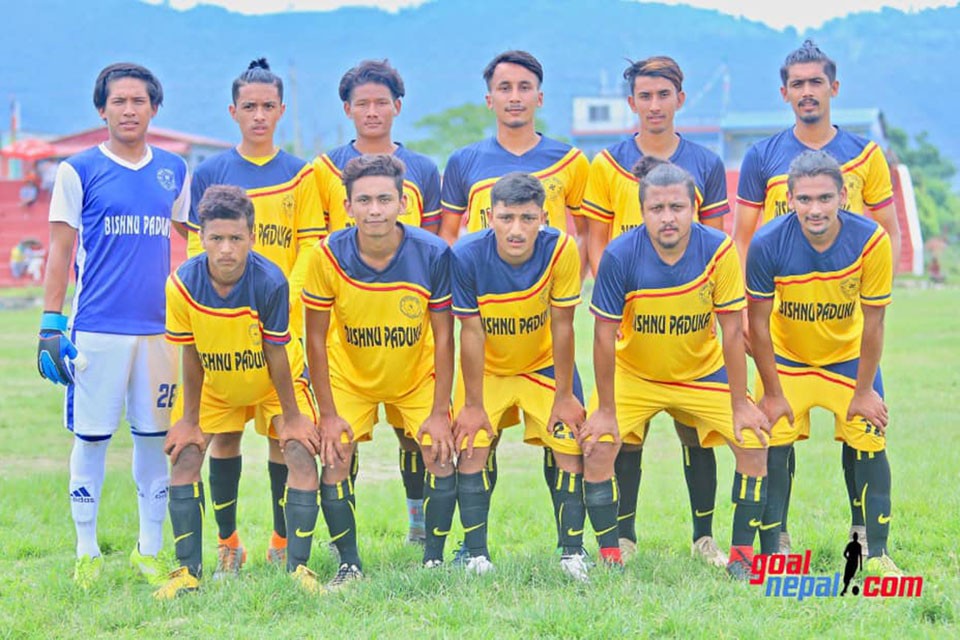 Adarsha club defeated Davis Falls youth club 1-0 in late Balram KC memorial Kaski district league on Thursday.

Suman Ghale scored the match winner for Adarsha at Bhandardhil ground.

In second match, Bishnupaduka FC defeated Bhadaure Club 17-0. Samir Karki scored five goals alone while Bishal Sunar, Kshitiz Karki scored hat trick each. Sital Jyoti defeated Amarsingh yuwa club 4-0, Garden defeated Nawa Adarsha Lamachaur 5-2 and Indreni played 2-2 draw against Fulbari in other matches.
ANFA Kaski is organizing the league.