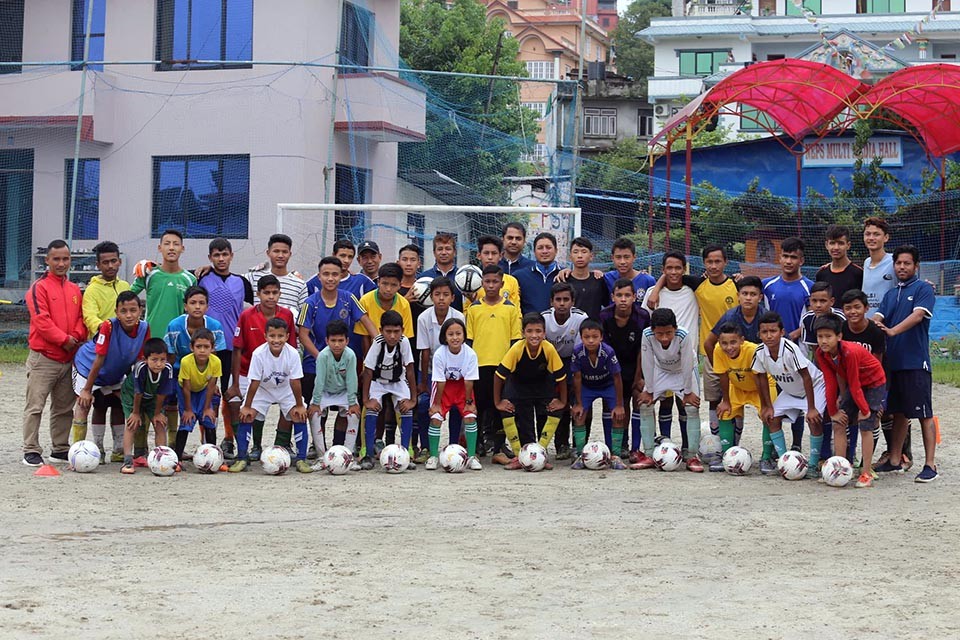 New football academy (Nepalaya football academy) has been launched in Kathmandu.

Two AFC A licensed coaches, Chet Narayan Shrestha and Arjun Lama have opened the academy.

Coaches informed GoalNepal that they have opened the academy to provide quality training to the players.

Coaches said registration fee is Nrs 5,000. Interested players need to pay Nrs 3,000 monthly fee that covers medical insurance upto Nrs 3 lakh. They will also provide two sets of jersey.
Interested parents and players can contact coaches at 9851011050, 9840050241