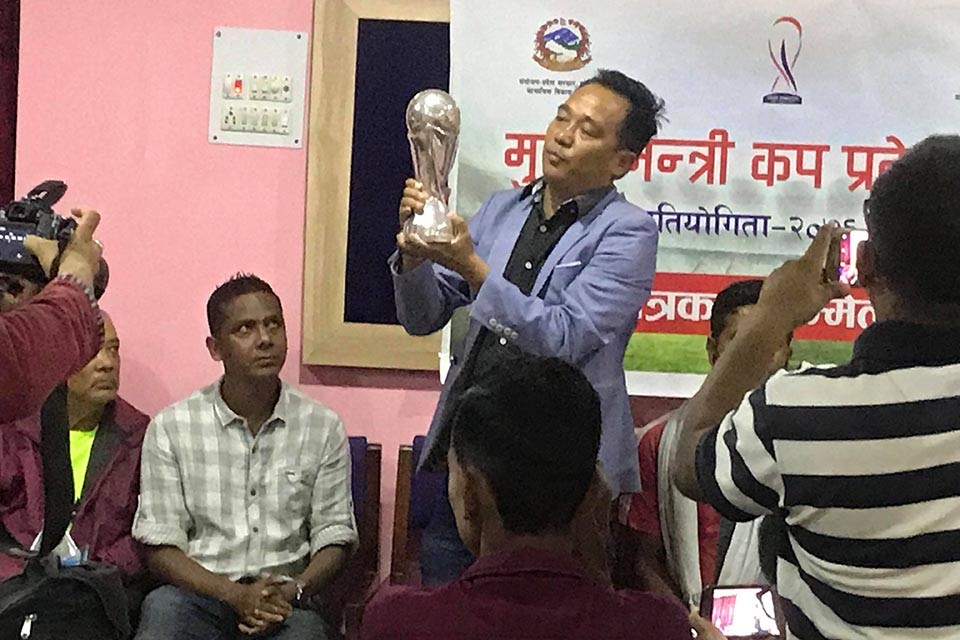 ANFA has shifted the venue for final round of province 1 Chief Minister league.



The organizers are forced to shift the venue to Dharan stadium after the main venue, Sahid Maidan, Biratnagar is waterlogged due to heavy rainfall.


The final round will kick off from Asar 27.

Tournament coordinator Kiran Rai said they were forceful to shift the venue.

Meanwhile, six teams have been divided into two groups.



Group A: Dharan FC, Sunsari, Boudik Bikash Dhankuta and Belbari FC Morang



Group B: Saint Youth Club Thapa, Bakshilla FC Khotang, Red Horse FC Ilam



On Asar 27, Dharan FC will play against Boudik Bikash in the opening match at 8 AM. Sainik will meet Bakshilla at 4 PM at the same day.

ANFA is organizing the league, which is sponsored by province 1 government.