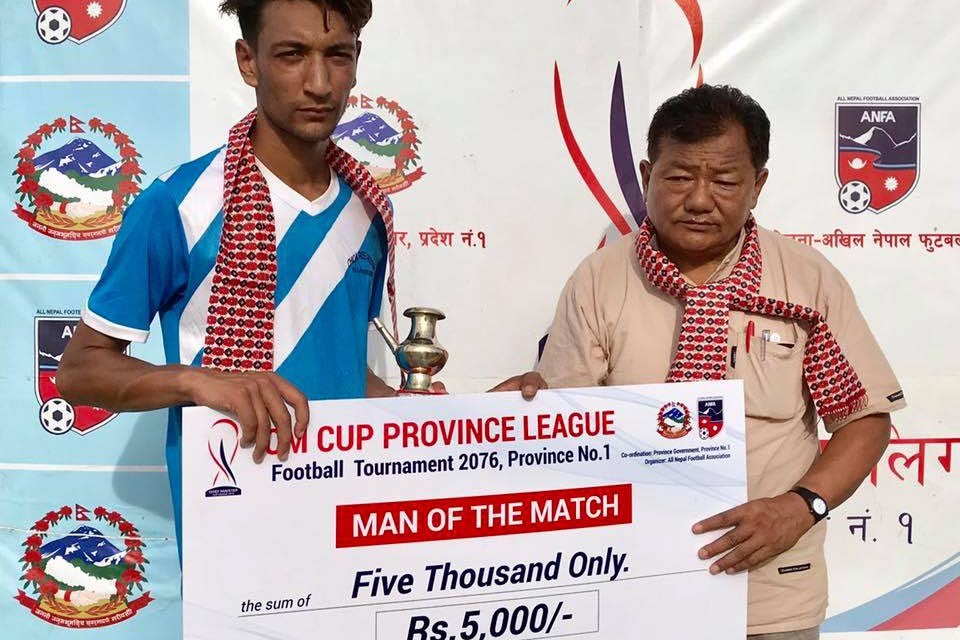 Bakshilla FC played 2-2 draw against Solukhumbu in province 1 CM league qualifiers at Tharuhat stadium on Saturday.

Already qualified Bakshilla entered the pitch with a aim of another win but they failed to win third match in the campaign. They collected eight points from four matches.

Ram Tamang (7', 68') scored for Solukhumbu. Niraj Khadka (53') and Darbin Rai (58') scored for Bakshila.

Bal Krishna KC of Solukhumbu became the man of the match and received Nrs 5,000 cash.

Bakshilla and Belbari FC have secured final round berth from the group.