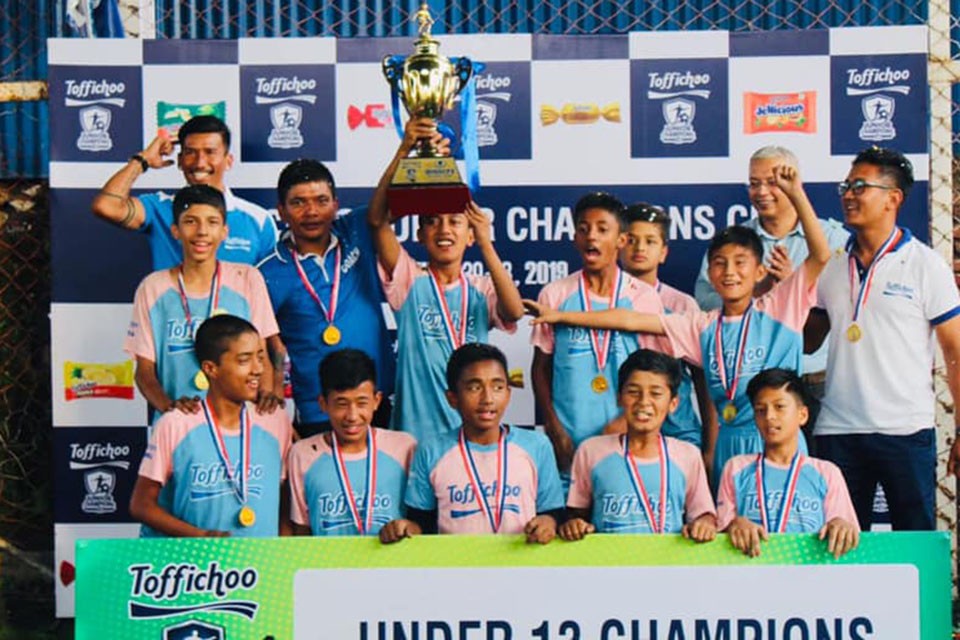 Kaustuv Academy, Daffodil school and Kids Learning school have won titles of Toffichoo junior champions cup Futsal tournament in Kathmandu.

In U15 category, Kaustuv defeated St. Xavier's school 5-0 to lift the title. In U13 category, Daffodil defeated Sanskriti 9-1 and Kids learning sidelined Mangal Deep 2-0 to lift the title in U11 category.

Bibesh Magar was adjudged the most valuable player in U15 category, Kabir Tamang in U13 category and Kuldev Titung in U11 category.

Nepal number 1 goalie Kiran Chemjong and other guests distributed prizes to the winners.

More than 150 schools took part in the event, which was played in three Futsal courts.


Japanese Kids Paying Respect To U12 Team From Nepal