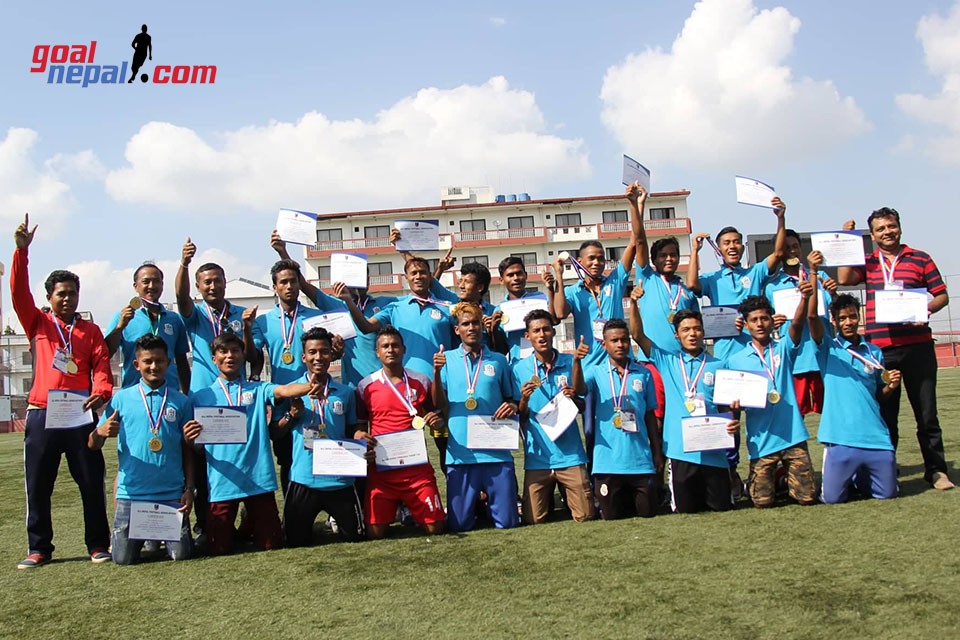 Birgunj United has received C Division status.



Birgunj United defeated Sports academy Sanga 3-1 in the group final match played at ANFA complex on Thursday.



Chatudhan Chaudhary 11', Ujjwol Lopchan 67' and Sabbir Chaudhary 77' scored apiece for the winners. 



Kamal Deuba 45+3' scored one for sports academy.



Birgunj United, Church Boys United & Jhapa football club have received C Division status from this year' qualifiers.