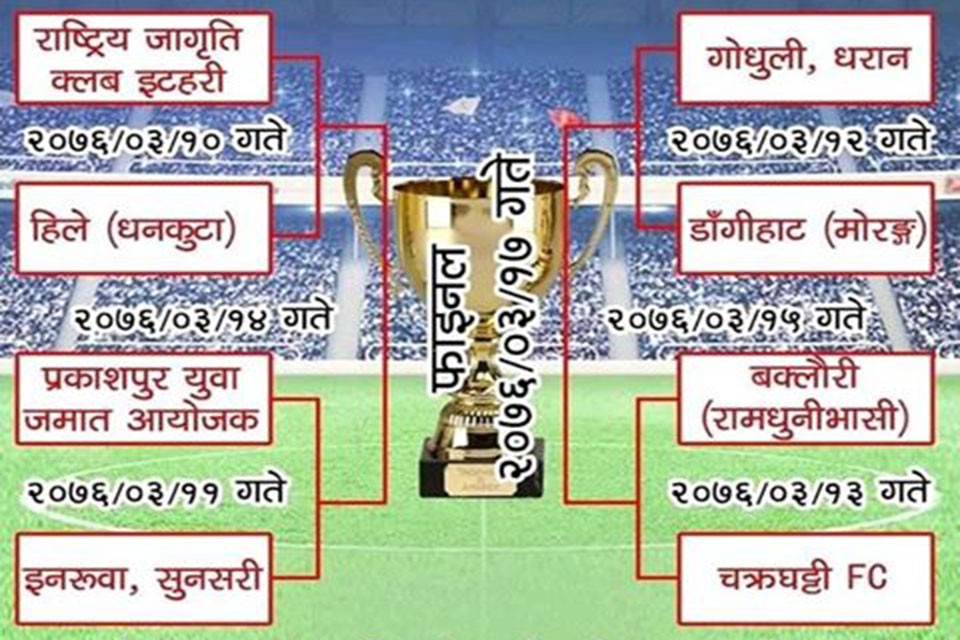 Prakashpur yuwa group and Saptakoshi yuwa group are jointly organizing Prakashpur challenge cup from Asar 10 at Prakashpur, Sunsari.



Eight teams from Sunsari, Dhankuta, and Morang are taking part in the event.



Rastriya Jagriti yuwa club will play against Hile, Dhankuta in the opening match.



The tournament is sponsored by Barahkhsetra municipality ward number 10 office. 



It Is Taking Too Long Time To Construct Itahari Stadium