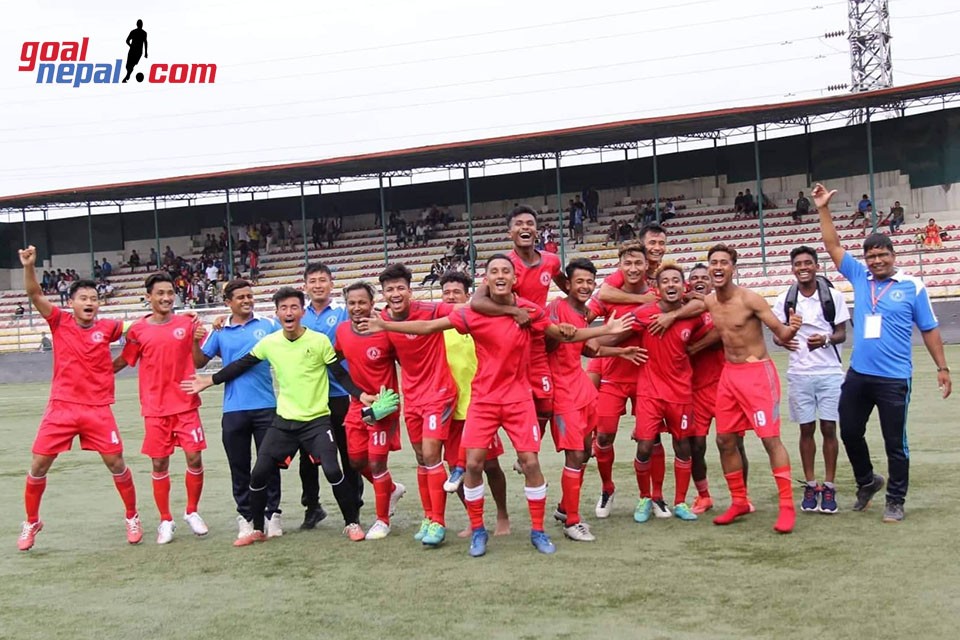 Jhapa football club has received C Division status.

It has become the first club from Jhapa to get C Division status.

In group A final, Jhapa XI football club defeated Saraswotinagar sports club 1-0 in a tightly contested match played at ANFA complex on Wednesday.

Angur Kumar Khadgi scored the match winner in 5th minute.

Jhapa football club is a new club registered by Jhapa XI.

ANFA is organizing the qualifiers with 38 teams.