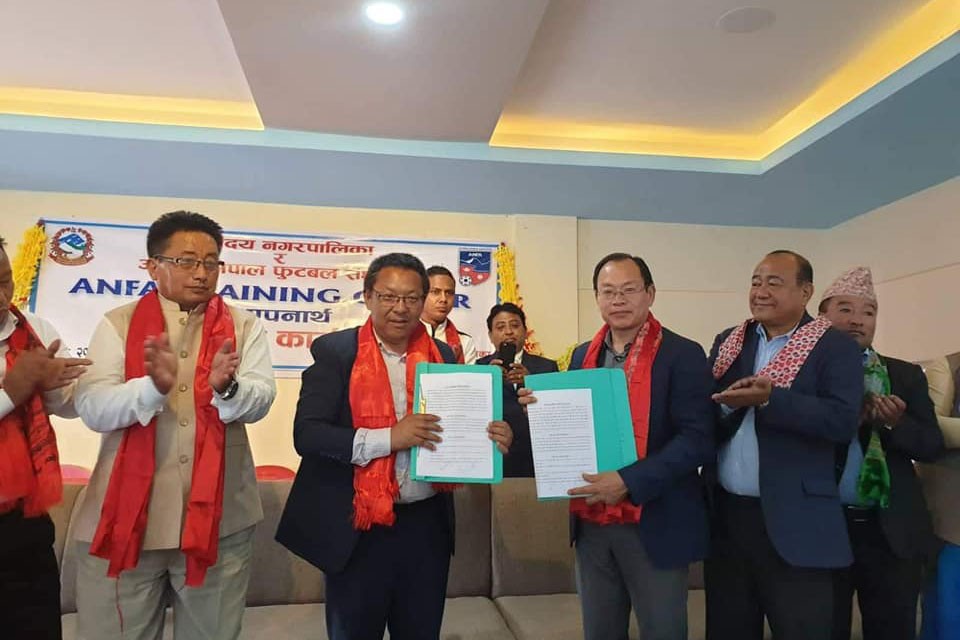 ANFA and Suryodaya municipality, Ilam have signed agreement for building a football technical centre at Karfok school ground.

ANFA president Karma Tsering Sherpa and Surodaya mayor signed in the MoU on Wednesday.

According to the deal, ANFA and the municipality will invest money for the project.

They haven't mentioned how much money they will spend for the project.

The area of the land is 70 ropanis.

FIFA/AFC are supporting ANFA for the construction of technical centre in all ANFA affiliated districts.
Look Of Dasrath Rangasala In COVID Pandemic