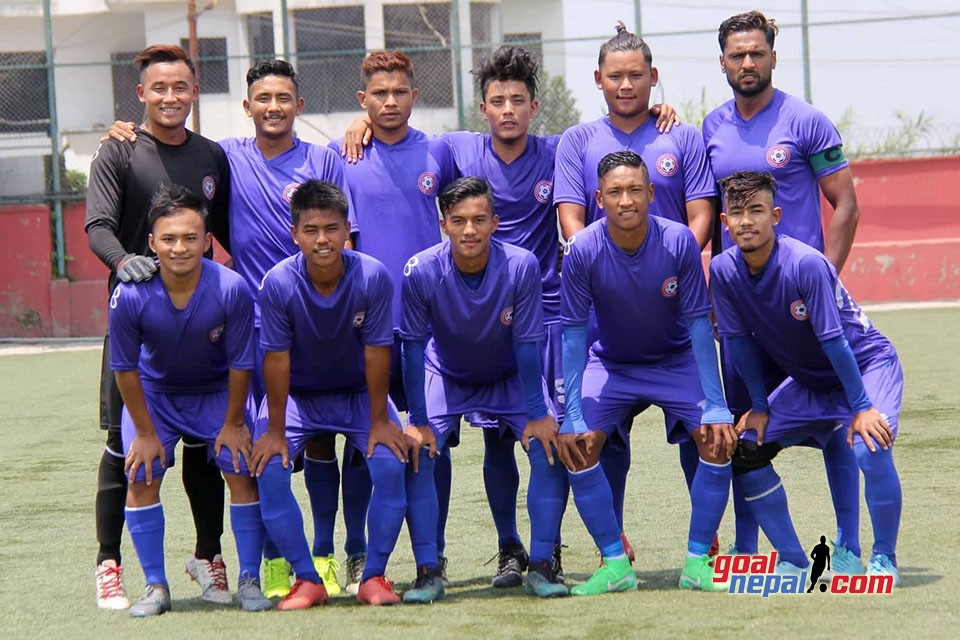 Saraswoti Nagar Sports Club hammered Imadol Yuwa Club 5-0 in the second round of Martyr's Memorial C Division League Qualifiers 2019 at ANFA Complex, Satdobato on Sunday.
Bipin Kandel scored a hat-trick (3',22',72') whereas Nishan Majhi(69') and Bishant Magar(90') scored apiece for Saraswoti
With the win, Saraswoti Nagar SC has moved to the final from group A.
Saraswoti Nagar SC will take on winner of Jhapa XI FC vs Active Sports Club in the final match on Asar 4
12 teams, that have qualified for the second round, are divided into three groups. Winner from each group will qualify for C Division League 2019.
Group A comprises of Saraswoti Nagar SC, Imadol Yuwa Club, Jhapa XI FC and Active Sports Club.
Champion Boys Setiopi, Church Boys United FC, Sundhara Yuwa Club and Chebahal Yuwa Club are pitted in group B.
Group C consists of Bagmati Yuwa Club, Birgunj United, Temal Football Club and Sports Academy Sangha.