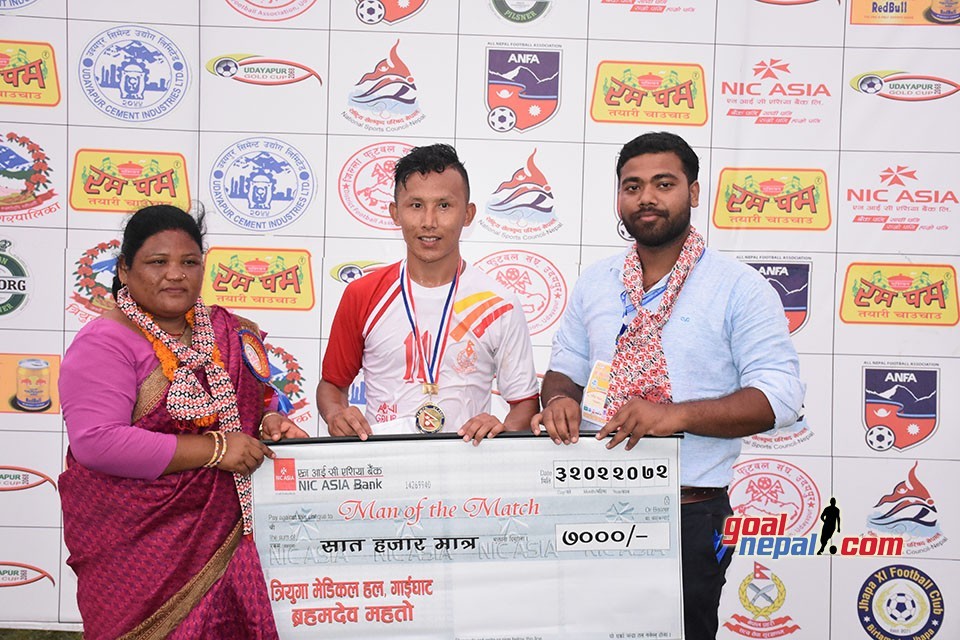 6th Rumpum Udayapur Gold Cup kicked off at Tharuhat Stadium, Udayapur on Saturday.
Nepal APF Club defeated New Star Club, Sunsari 2-1 in the opening match. With the win, APF has moved to the quarterfinals.

Prabin Syangtan and Nabin Lama scored apiece for the winners. Aurel Enome scored one for New Star FC.

Lama became the man of the match and received Nrs 7,000 cash.

Hosts Udayapur XI will take on Jhapa XI FC in the second quarterfinal match tomorrow.

A total of eight teams; Nepal APF, Sankata Club, Nepal Police Club, New Star Club from Sunsari, Morang Training Center from Morang, hosts Udayapur XI, Jhapa XI FC and Gorkha Boys from Rupandehi are taking part in the tournament.
Winners will bag 5 lakh rupees while runners-up will take away 3 lakh rupees.