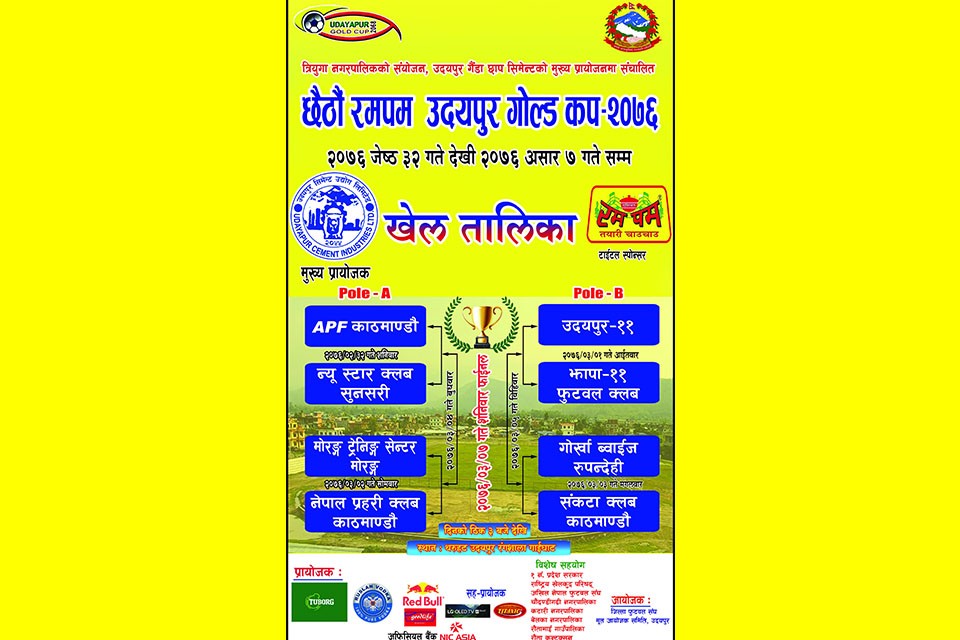 Participating teams have been confirmed for 6th Rumpum Udayapur Gold Cup that is kicking off from Jestha 32 at Tharuhat Stadium, Udayapur.
Udayapur DFA held a press meet on Tuesday morning to reveal the participants and the fixtures of the event.
Eight teams - Nepal APF, Sankata Club, Nepal Police Club, New Star Club from Sunsari, Morang Training Center from Morang, hosts Udayapur XI, Jhapa XI FC and Gorkha Boys from Rupandehi will take part.
APF will play against New Star Club, Sunsari in the opener.
Semifinals will be played on Asar 4 and 5.
Final match is scheduled on Asar 7.

Winners will bag 5 lakh rupees while runners-up will take away 3 lakh rupees.