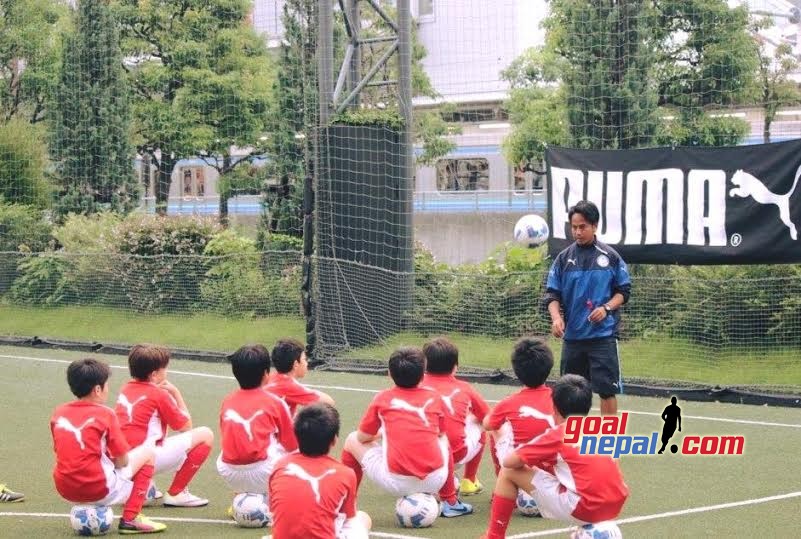 Former Nepal international, Basanta Gauchan is based in Japan as a football coach at Funroots football academy.
Though he is based in Japan, he is working for Nepalese football.
Former MMC legend Gauchan is promoting youth football by taking U12 batch to Japan every year.
"I want them to explore. I want them to see the things. We must pay more attention to young players. They are our future. We are bringing U12 team from Nepal to Japan every year. This year also, we are calling U12 team, Nepal to take part in Puma Toreras Cup", said Gauchan.
Prakash Tulachan is another football enthusiast who is determined to help Nepalese football.
In a recent meeting with GoalNepal, Tulachan had said that he would do everything to help Nepalese youth football.
Calling a team from Nepal will surely pinch the pocket. But Gauchan and Tulachan are so crazy that they are managing budget from well wishers.
"We are thankful to our supporters and well wishers. We are determined to make this project successful", added Gauchan.
The team is expected to go to Japan in March next year.
Selection in Pokhara:
AFC A licensed coach Rajendra Tamang is selecting the players in Pokhara.
Japanese Kids Paying Respect To U12 Team From Nepal