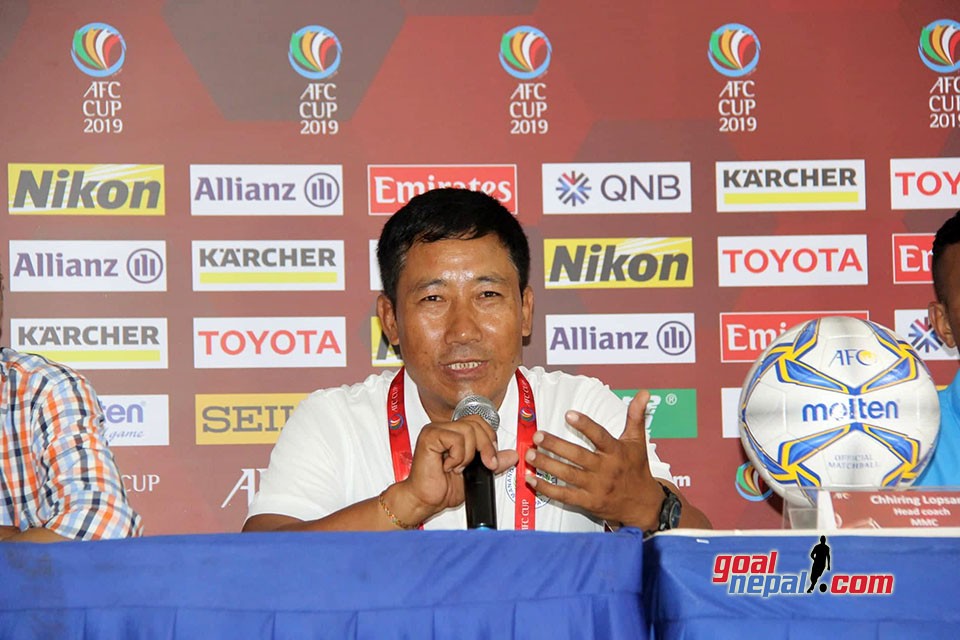 MMC Coach Chirring Lopsang Gurung reasoned that his team couldn't win the match against visitors Minerva Punjab FC because his boys couldn't implement his plans.
MMC played 1-1 draw with visitors Minerva Punjab in the fourth group E match of AFC Cup 2019 at ANFA Complex on Wednesday.

Speaking in the post match conference, the MMC coach said,"My boys couldn't play MMC's real game. They should have played like they did in last 5-10 minutes. They even couldn't play like they had played in away match with the same opponent."

"Opposition played well. But my maximum players couldn't perform well. This is the reason why we failed to win the match."

MMC have two points from four matches with two matches left to play. Minerva Punjab have four points from two matches and lie at second position with 4 points from 4 matches.

On June 19, MMC will play next against Abahani Limited Dhaka at Bangabandhu National Stadium, Dhaka while Minerva will take on Chennaiyin FC at Kalinga Stadium, Bhubaneswar.


Qatar Airways Martyr's Memorial A Division League: MMC Vs Nepal APF