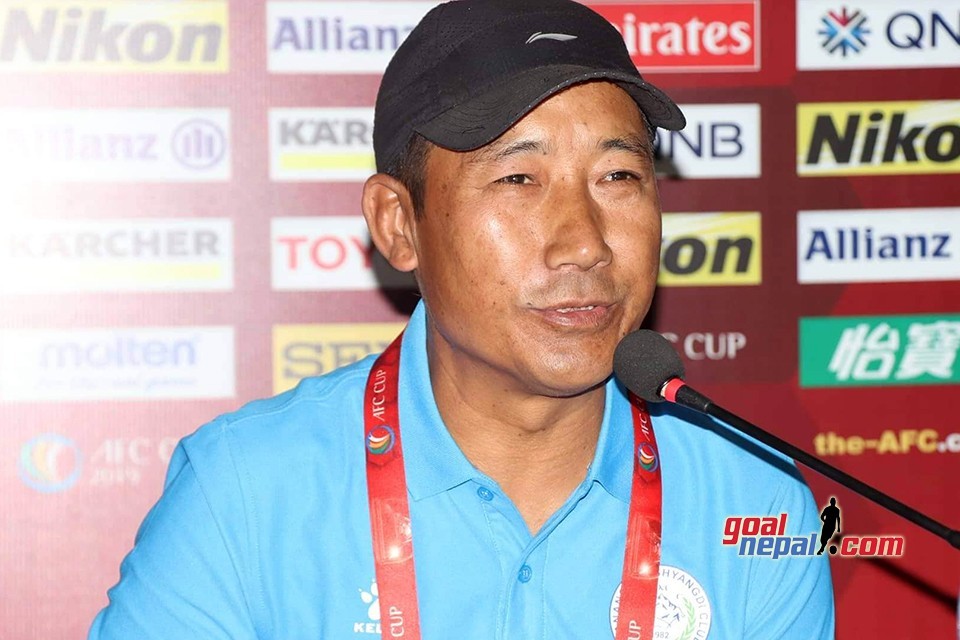 MMC coach Chirring Lopsang Gurung isn't happy with chances they have wasted in the AFC Cup campaign.

MMC have lost two matches and have played one draw in the campaign. They squandered a spot kick against Minerva Punjab in an away match.

"We must play for a win. We made lot of mistakes in previous matches. We shouldn't repeat the same. We have played well but we have wasted goal scoring chances. We must utilize chances to win the match", said Gurung.

Speaking in pre-match held at ANFA complex on Tuesday, coach Gurung expects support from fans.

"We have made somes changes in the team and I hope we will get great support from our fans", added Gurung.

The match will be played at ANFA complex tomorrow at 3 PM NST.



Qatar Airways Martyr's Memorial A Division League: MMC Vs Nepal APF