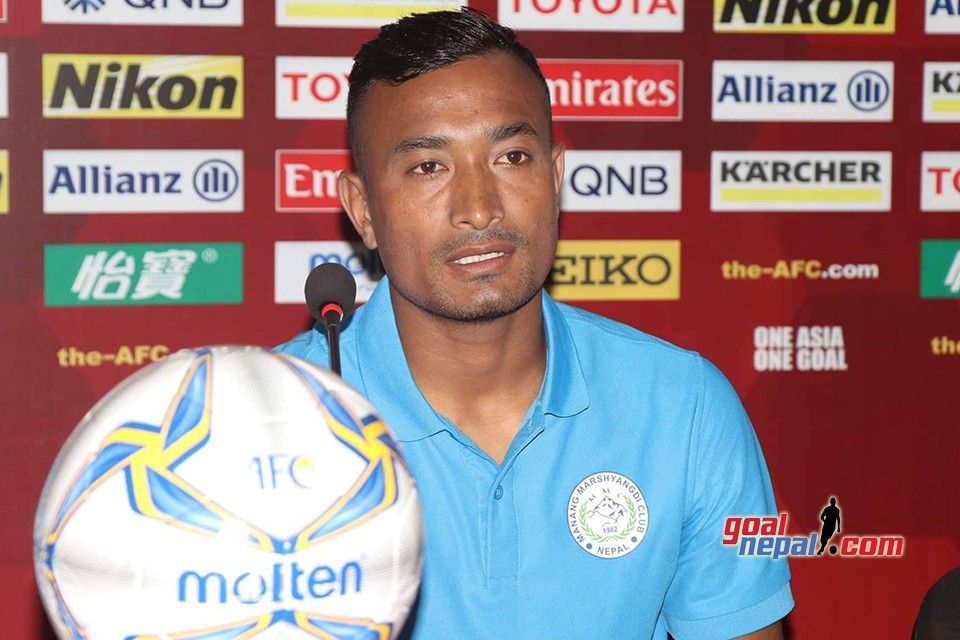 MMC skipper Biraj Maharjan said there was no pressure in the team and they would play their best in remaining matches of AFC Cup 2019.

MMC have played so far three games but could muster a point. They are locking horns against Minerva Punjab at home on Wednesday.

Skipper Maharjan said, "We will play for three points against them. Remaining matches are very important for us. We still have hope (of making through). We don't have pressure at all. So we will play our best".

He also accepted that they couldn't achieve great result in the campaign so far due to their own mistakes.

MMC must win against Minerva Punjab to remain in the fray.

There are MMC, Minerva Punjab, Dhaka Abahani and Chennayin FC in the group.
Qatar Airways Martyr's Memorial A Division League: MMC Vs Nepal APF